Lily Grace Vernon Crowned Miss JSU 2023
01/19/2023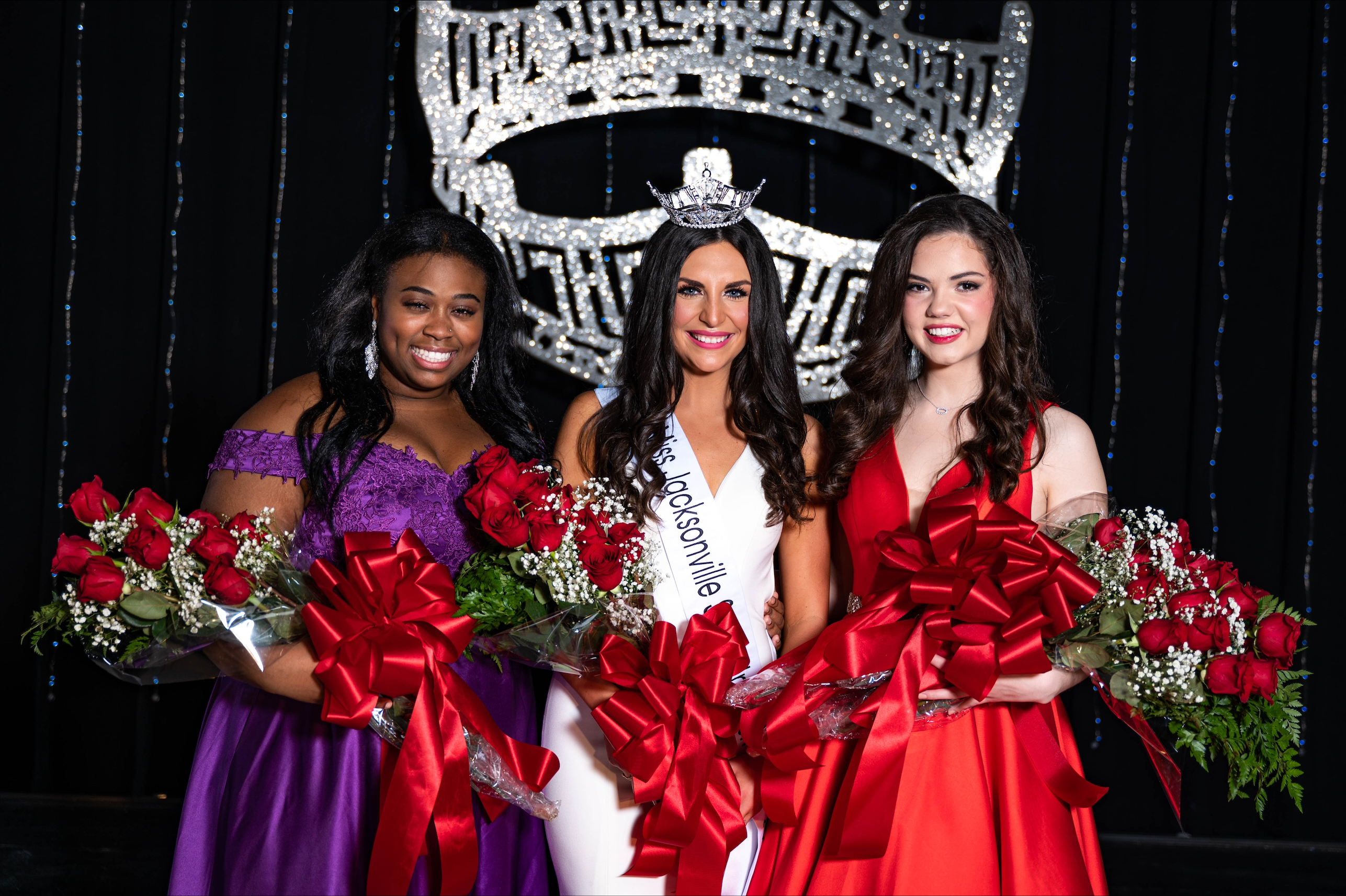 Miss JSU 2023 Lily Grace Vernon, center, poses with first runner-up Lauren Kilgore, right, and Ashanthe Gathers, winner of the Darby Angle Acts of Kindness Award. Photo by Alyssa Cash.
by Buffy Lockette
Lily Grace Vernon of Jacksonville, Ala., was crowned Miss JSU 2023 during the annual pageant held on campus Jan. 13. She will now advance to the Miss Alabama pageant, which will take place in Birmingham in late June.
Eight JSU students competed in the annual pageant, vying for a two-semester scholarship and the opportunity to represent the university on the Miss Alabama stage. The pageant was hosted by reigning Miss Alabama Lindsay Fincher.
Candidates were scored by expert judges in the following categories: Private Interview with Judges, 35 percent; Talent, 35 percent; Evening Wear and Social Impact Initiative, 15 percent; On-Stage Question, 15 percent.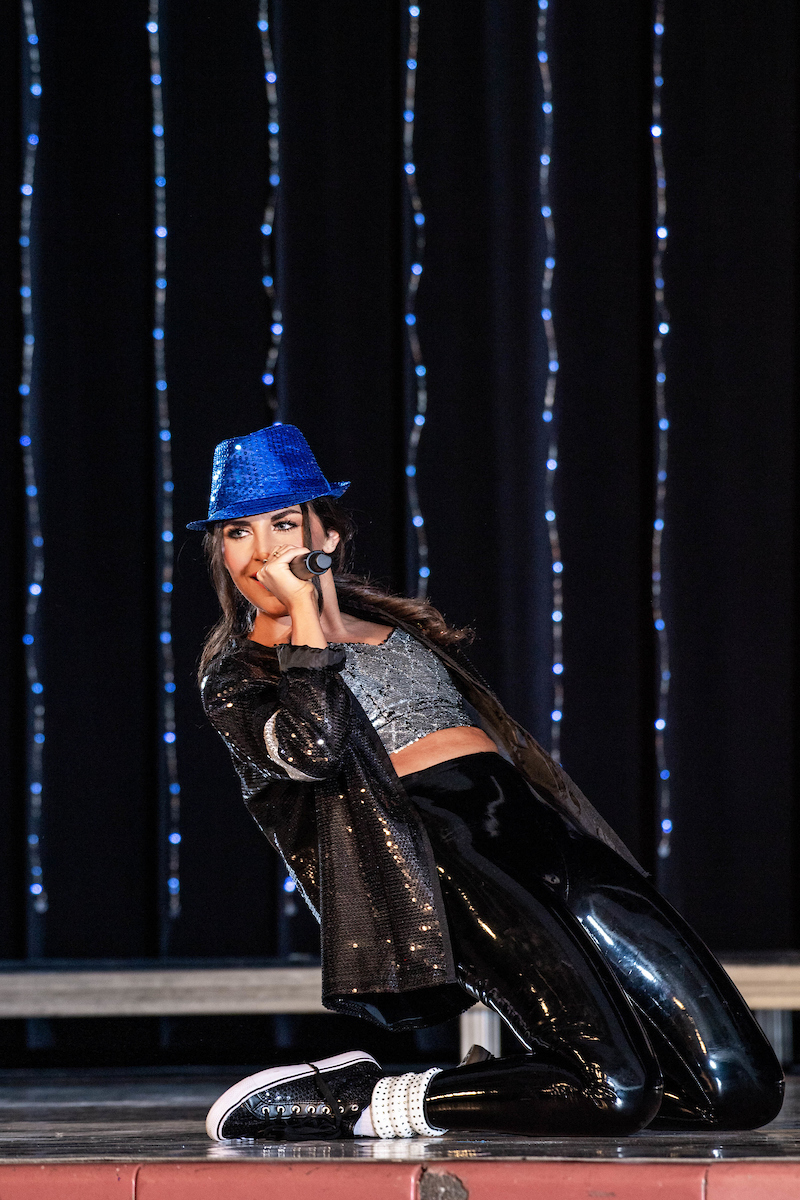 Vernon is a graduate of Jacksonville High School, where she served as drum major of the Golden Eagle Marching Band. At JSU, she is pursuing a bachleor's in secondary education, with a focus on English. She is a member of Phi Mu. Her social platform for the pageant is "Special Talented and Remarkable Students" (STARS), which strives to involve special needs children in the performing arts. For the talent portion of the competition, she sang and danced to Michael Jackson's 1987 hit, "The Way You Make Me Feel."
First runner-up Lauren Kilgore won the talent portion of the competition for her vocal performance of "In My Dreams." She is a vocal performance major from Moody, Ala. Communication major Ashanthe Gathers of Villa Rica, Ga., was awarded the second annual Darby Angle Acts of Kindness Scholarship. Established by Miss JSU 2019, Darby Angle, the recipient is selected by the contestants themselves as the participant who displayed "true kindness and grace throughout the week of competition."
JSU women have a long history of success on the pageant stage. Seven Miss Alabamas attended JSU, including Miss America 1995 Heather Whitestone McCallum and 1979's first runner-up and retired JSU voice instructor Teresa Cheatham Crosby. Other Miss Alabamas who hailed from JSU include Ceil Jenkins Snow, 1971; Jane Rice Holloway, 1973; Julie Houston Elmer, 1977; Tammy Little Haynes, 1984; and Jamie Langley, 2007.