JSU Produced Documentary, "The Sloss Story," to Air on APT
01/18/2023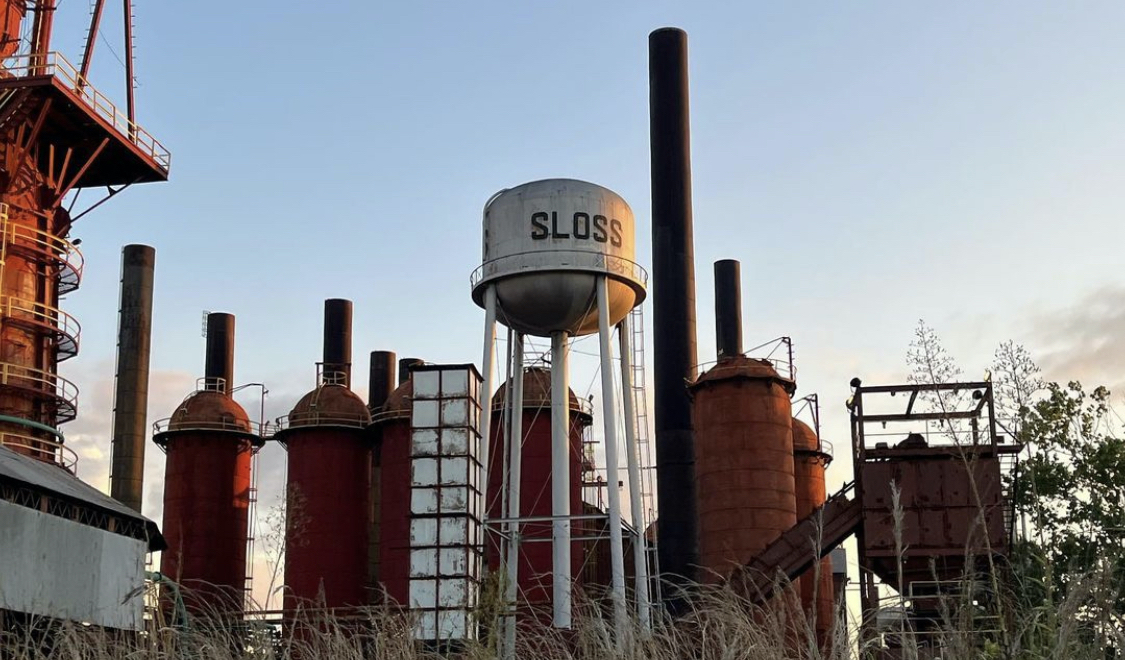 Birmingham's Sloss Furnaces at sunset in July 2022. Photo by Buffy Lockette.
The latest documentary from JSU's Emmy-winning Longleaf Studios, "Building Birmingham: The Sloss Story," will premiere on Alabama Public Television on Jan. 19 at 8 p.m. The new film explores the story of Col. James Withers Sloss and his descendants, who have continued to shape life in the "Magic City" to the present day.
The Sloss family's impact began over 150 years ago. Col. Sloss and his vision helped move the railroad to Birmingham, birthing the city. Generations later, the Sloss sisters have followed in the visionary footsteps of their ancestors and continue to inspire investment into Birmingham's urban core.
Cathy Sloss Jones, president and CEO of Sloss Real Estate, said, "We are very honored for Alabama Public Television and Jacksonville State University to tell our story. Our company mission is simple and has remained constant: to lift up Birmingham, repurpose its best assets and draw individuals to the City Center. We strongly believe in Alabama's potential and are proud to continue the work of connecting and strengthening our communities."
Sloss Real Estate's continued impact and development efforts focus on linking neighborhoods along Birmingham's central corridor to draw people downtown. Projects such as Sloss Docks, Pepper Place and Lakeview – all downtown-adjacent areas along the Jones Valley Trail – encourage traffic and pedestrian flow into downtown Birmingham.
"Having known the Sloss sisters and their parents for over 30 years, it was concerning that so many people have come to think of Sloss as a place, instead of a family," said Pete Conroy, director of strategic partnerships and special projects at JSU and a member of APT's board of directors. "This documentary makes it clear; it is both. And, wow, what an influential family it continues to be!"
Executive Producer Seth Johnson, who serves as a distinguished professor of graphic design and assistant dean of the College of Arts and Humanities at JSU, remarked, "Working on the Sloss family documentary was a rewarding experience that allowed us all an inside look at the significant impact this family has had on Birmingham and the surrounding area."
The official trailer for the documentary is available on YouTube. After the public release on Jan. 19, the full documentary will be available at aptv.org/watch.