Student Satisfaction High as Updated Advising Model is Implemented
10/07/2022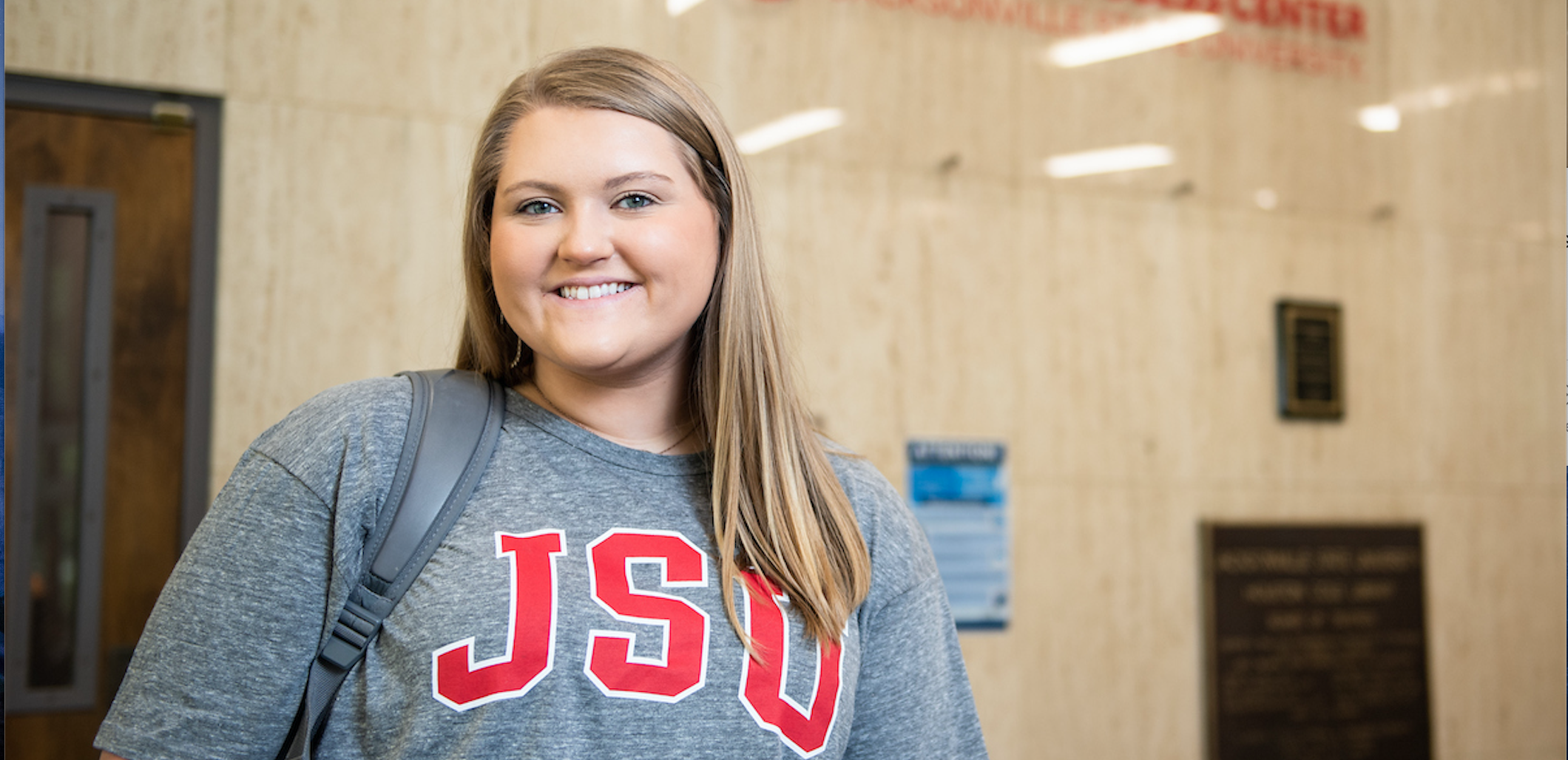 A student visits the Student Success Center in Houston Cole Library.
by Brett Buckner
JSU's recent move to a centralized advising model appears to be an early success. Based on feedback from the National Academic Advising Association, the university has moved away from faculty-led advising to a centralized team of full-time advising staff. 
The new model includes 24 primary role advisors, led by a senior advisor in each college. The number of advisors assigned to each college was calculated based on enrollment. The team has gone through intensive training focused on the vision and mission of the university, the tools needed to advise effectively and how to build effective relationships with students. 
This summer, as new students went through Gamecock Orientation, the team began implementing the new advising model. All freshman and transfer students were advised within their respective colleges, with the team working together to get them enrolled in their first semester. At the end of the summer, 98 percent of students had rated their orientation advising experience as excellent or good at orientation. 
"The advisement teams have told me that students advised this summer at orientation are beginning to drop by their advisor's office to talk or check in informally," said Dr. Janet Bavonese, assistant vice provost of advising. "Advisors have a presence on campus. We are making an effort to be out and about at campus events, in the cafeteria, and out of our offices to establish a friendly atmosphere and to establish the advising teams as a welcoming group on campus." 
Advisors can be found at the Student Success Center or in their colleges during extended hours on selected days. Students may drop in or make an appointment to see an advisor during those times. To improve communication, each academic college now has its own email address monitored by its respective advising team, as follows: 
Students should start setting up advising appointments now for spring in Navigate. Learn more at A Dozen Reasons Why on Oct. 18, 11 a.m. to 2 p.m., when the advising teams will be serving up free donuts and advising instructions at prominent locations around campus.