New Program Aims to Ease Transition for Incoming Transfer Students
08/19/2022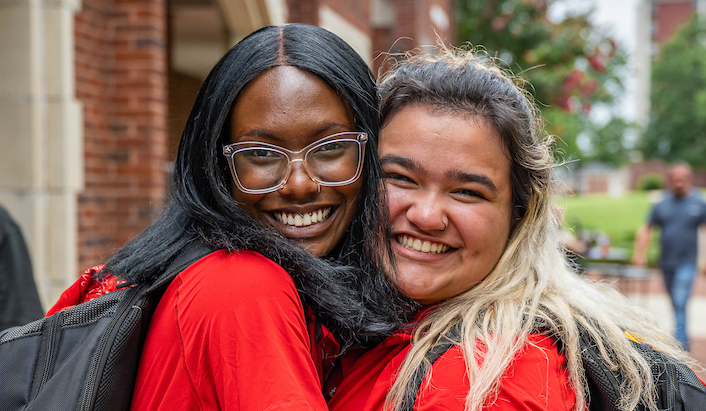 Gamecock Orientation leaders welcome students to campus.
by Brett Buckner
It's never too early to get a head start. That's the philosophy driving JSU's new concurrent enrollment program, JSU Transfer Prep, which allows community college students planning to transfer to the university to take JSU courses while remaining enrolled at their current community college.  
The program is an expansion of Teacher Prep, JSU's first concurrent enrollment program, which was a partnership with Southern Union State Community College. 
"By adding new programs and making this available to students at any community college, we hope that Transfer Prep will make the transition to JSU more seamless for a larger group of transfer students," said Kelly Martin, director of enrollment initiatives. 
With Transfer Prep, students can:
Stay on time or get ahead by taking select courses before transferring
Save money by receiving 50 percent off tuition and having general university fees waived
Get to know JSU advisors and faculty within their intended majors
Take advantage of many of the benefits of a student ID card, such as entrance to home athletic events, library services and tutoring services.
The program is offered across three JSU academic focuses – Teacher Prep, Forensics Prep and Criminal Justice Prep. 
"This program will help them save time and money by allowing them to take required JSU coursework at a discounted rate while enrolled at their community college," Martin said. "Transfer Prep students will also be connected to a JSU advisor, who can help them navigate their remaining time at their community college and prepare them to transfer." 
To be admitted into the prep courses, students must: 
Be enrolled at a community college
Be in good academic standing at their current community college 
Have satisfied any pre-requisite requirements established by their program of choice
"JSU wants to make the transfer experience as streamlined as possible, and early advisement is crucial to that goal," Martin said. "This will give them the opportunity to connect with our campus and experience what their time as a JSU student will be like."
For detailed information about this program, visit the Transfer Prep website.