Summer Hours and Information
04/29/2022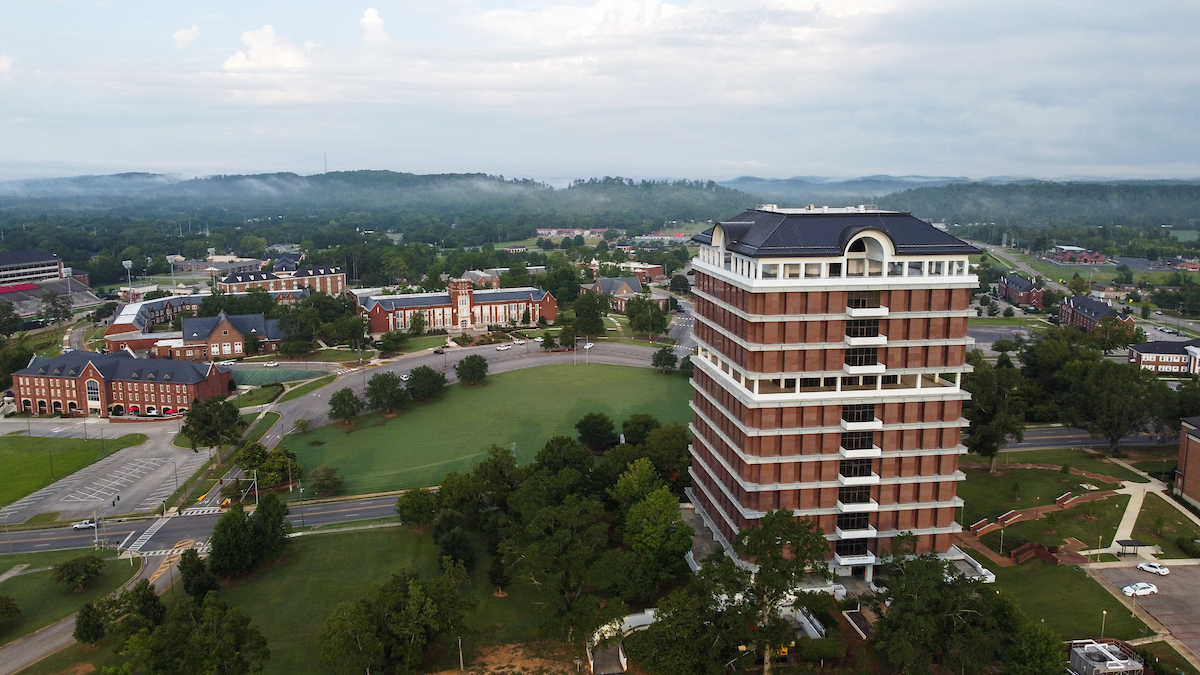 by Buffy Lockette
When the last final exam of JSU's spring semester is completed on May 4, things will slow down on campus for a week until the summer semester begins on May 16. Below is a list of hours, information and reminders for the remainder of the spring semester, the summer semester and the short break in-between. 
OFFICES
University offices will be open normal business hours except for the following days: Memorial Day, May 30; Juneteenth, June 20; and Independence Day, July 4. 
DINING
Spring Meal Plans will expire on May 4. Unused Flex Dollars from Fall and Spring may be used through the end of July.  Jack Hopper Dining Hall will have modified hours May 1-4 as follows: Breakfast, 7-10 a.m.; Light Breakfast 10-10:45 a.m.; Lunch, 11 a.m. to 1:30 p.m.; Light Lunch, 1:30-5 p.m.; Dinner, 5-7 p.m. All Sodexo dining locations will close for the semester on May 4 at 2 p.m. Until the start of the summer semester, the only Sodexo dining location open will be Jack Hopper Dining Hall at lunch: May 5-6 and May 9-13, 11 a.m. to 1 p.m. 
Summer Dining Hours will begin May 16:
Jack Hopper Dining Hall: Monday-Friday, 7-8 a.m., 11:30 a.m. to 1 p.m.; and 5-6 p.m. Closed on Saturday and Sunday. Closed May 30, June 20 and July 4. 
Chick-fil-A: Monday-Thursday, 8 a.m. to 2 p.m. 
WOW: Friday-Sunday, 12-7 p.m. 
The Red Rooster will continue to operate its normal hours througout the end of the spring, the summer semester and in-between: Monday-Saturday, 12-7 p.m.
Gamecock Diner, Freshens, Mein Bowl, The Peak and Jazzman's will be closed all summer. 
Z Bean's hours are not currently available. 
REC CENTER
The University Recreation and Fitness Center will be open all summer except for May 31 and July 4. Summer hours will begin May 5 as follows: Monday-Friday, 5 a.m. to 8 p.m.; Saturday, 9 a.m. to 8 p.m.; and Sunday, 12-8 p.m. For a full list of hours, including the indoor and outdoor pool schedule, visit the UREC website.
Students who were enrolled in the Spring 2022 semester will continue to have access to the Rec Center through May 31. Those taking at least one class this summer will have access to the center all summer. Students who were enrolled in Spring 2022 or are registered for Fall 2022 but are not taking classes over the summer - including incoming freshmen - may purchase a Semester Off membership for $60 and have access for the summer. 
Need to learn to swim so you can enjoy the UREC pools? The center offers private and partner swim lessons for both members and non-members alike. 
LIBRARY 
Houston Cole Library hours are: 
Saturday, April 30, 9 a.m. to 7 p.m.
Sunday, May 1, 12 p.m. to 1 a.m. 
Monday, May 2, 7 a.m. to 1 a.m.
Tuesday, May 3, 7 a.m. to 1 a.m. 
Wednesday, May 4, 7:30 a.m. to 12 a.m.
May 5-15, Monday-Friday, 7:30 a.m. to 4:30 p.m., Closed Weekends 
May 16 to July 30, Monday-Thursday, 7:30 a.m. to 9 p.m.; Friday, 7:30 a.m. to 4:30 p.m.; Saturday, 9 a.m. to 1 p.m.; Sunday, 2-10 p.m. 
July 30 to August 14: Monday-Friday, 7:30 a.m. to 4:30 p.m.; Closed on weekends
BOOKSTORE
Spring Textbook Rentals must be returned to the Bookstore by Wednesday, May 4. Students may bring them directly to the Bookstore or mail them back. Flat rate labels may be purchased online or students may use the carrier of their choice if they specify "ATTENTION: BOOKSTORE" on the package. 
Commencement: The Bookstore will be open extended hours for commencement on Friday, May 6, from 7:15 a.m. to 5 p.m. The Bookstore will also operate a booth in the main lobby of Pete Mathews Coliseum at the graduation ceremonies so students may purchase last minute regalia, such as caps and tassels, as well as graduation souvenirs. The booth will be open starting 1.5 hours before each ceremony.
Summer Hours for the Bookstore will be observed May 9 to July 29 as follows: Monday-Thursday, 8 a.m. to 4:30 p.m., and Friday, 8 a.m. to 12:30 p.m. It will be closed May 30, June 20 and July 4 for holidays. On Gamecock Orientation days, the Bookstore will remain open until 5:30 p.m., when incoming students will be invited to stop by for a special welcome treat. 
Summer Aid: The charging period for Student Financial Aid is currently open for summer textbook purchases. Through July 1, students may purchase course materials and supplies using their excess financial aid by simply showing their Student ID at the cash register. Students who need to order online using their financial may view instructions at online.
HEALTH, SAFETY AND TRANSPORTATION 
The RMC/JSU Health Center will be open its normal hours all summer, with the exception of being closed for holidays on May 30 and July 4. 
The University Police Department will be open 24/7 all summer to keep campus safe and secure. 
The Counseling Center will be open university business hours all summer to serve currently enrolled students. More information and appointments are available online. 
JSU Ride will continue to operate this summer. Through May 8, it will run Monday-Thursday, 7 a.m. to 9 p.m.; and Friday, 7 a.m. to 4:30 p.m. Beginning on May 9 through the end of summer, it will operate Monday-Friday, 7 a.m. to 4:30 p.m. 
SUMMER CAMPS FOR KIDS
If you have a little Gamecock in your life, be sure to check out all the summer youth camps and programs hosted this summer by the university. 
HAVE A GREAT SUMMER, GAMECOCKS!