Sean Creech Named Director of Disability Resources
01/14/2022
by Buffy Lockette
Due to an increase in the demand for student assistance, the university has split the Director of Counseling and Disability Support Services role into two positions. Longtime director Julie Nix will continue serving as Director of Counseling Services while faculty member Sean Creech has been selected as the new Director of Disability Resources, effective immediately.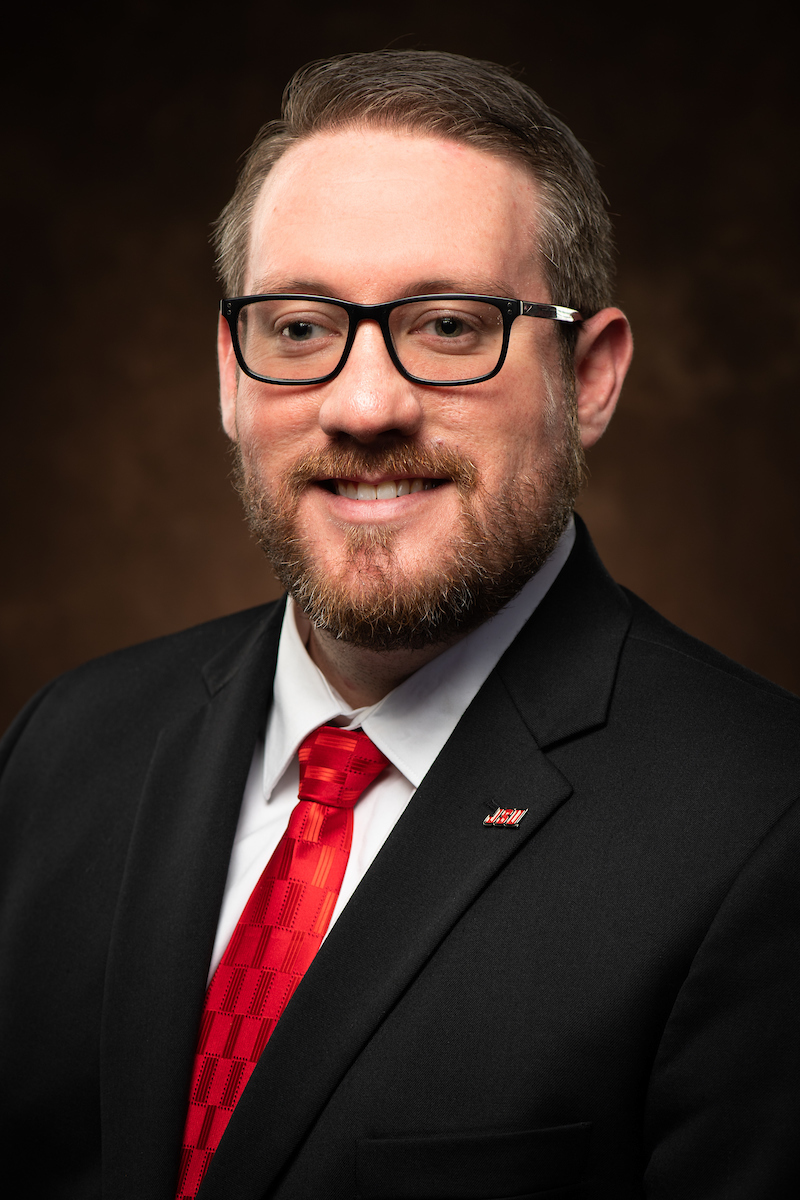 A JSU alumnus, Creech holds a Bachelor of Social Work from the university as well as a Master of Social Work from the University of New England. The Licensed Independent Clinical Social Worker is a doctoral candidate in the University of Alabama's Doctor of Social Work program.
Upon graduating from JSU in 2006, Creech began his career as a social worker for Child and Adult Protective Services with the Alabama Department of Human Resources. He also worked as a medical social worker for National Healthcare Corporation and served as a community outreach worker and advocate for a local domestic violence non-profit organization. 
Prior to returning to his alma mater as a full-time social work instructor in 2018, Creech served as Director of Long Term Services and Supports and HIPAA Security Officer for East Alabama Regional Planning and Development Commission's Area Agency on Aging – leading five aging programs, each of which provided services to the elderly and individuals with disabilities across a 10-county region of East Alabama. 
In his new role, Creech will be responsible for creating usable, equitable and inclusive learning environments for students with disabilities by increasing the assimilation of universal design principles in campus facilities, instructional delivery, programs and activities. He will also continue to teach as a part-time adjunct and serve as a deputy Title IX coordinator. 
Outside of his work with JSU, Creech provides consulting, accreditation and program evaluation services to four local government agencies in Alabama. He also sits on several community boards, serving as vice president of the Family Services Center of Calhoun County and as a founding member and president of Self-Care for Advocates, an international non-profit. 
As a department within the Student Success Center, Disability Resources is now located on the second floor of Houston Cole Library. For assistance, contact Creech at sccreech@jsu.edu or 256-782-5264.