JSU Produced Documentary Nominated for Two Emmy Awards
12/15/2021

This cropped image from the film poster was created by JSU Graphic Design Professor Christian Dunn.
by Brett Buckner
JSU Longleaf Studios' documentary detailing one of the darkest chapters in the history of the South has made some history of its own.
"The Fire in Anniston: A Freedom Rider's Story" received two Midsouth Emmy nominations. The first was in the Documentary: Cultural category and the second was in the Photography: Long-Form Content category. Winners will be announced in February.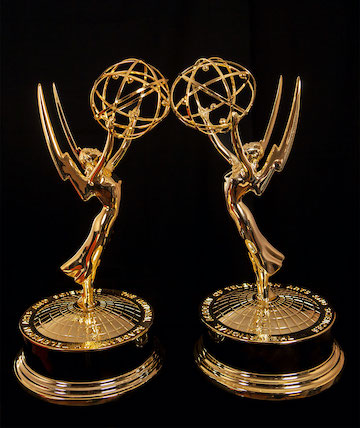 The one-hour documentary – which tells the story of the Freedom Riders of the 1960s who were greeted with violence during their peaceful mission to protest racial segregation in the South – was filmed at the height of the COVID-19 lockdown and during the civil unrest and mass protests of 2020.    
"'The Fire in Anniston' was a huge undertaking that involved so many important people in the community," said Seth Johnson, director of Longleaf Studios and head of JSU's Department of Art and Design. "We faced numerous uphill challenges but pushed through adversity to be able to produce a film that told an important story while maintaining the artistic vision of our filmmakers."
These are the first Emmy nominations for Longleaf Studios.
"These Emmy nominations are just what we were hoping for when we launched Longleaf Studios as a JSU unit with Seth Johnson at the helm," said Dr. Staci Stone, dean of the College of Arts and Humanities. 
Johnson hopes the nominations will put a spotlight on the capabilities of the Longleaf production studio as well as the students graduating from JSU's film degree program.
"These two Midsouth Emmy nominations mean a great deal to our production team," he said. "Being nominated means we have been recognized by our peers for award worthy work, something that gives us a great deal of pride."
On May 4, 1961, an integrated group of 13 Freedom Riders left Washington, DC to challenge the continued segregation of buses on Southern interstates. When the two buses arrived in Anniston, a bus full of passengers was lit on fire by an angry mob of Klansman, who held the doors shut with the intention of killing all on board. 
The passengers were able to escape, but not without enduring a violent beating. A second bus was boarded by Klansmen, who also beat the passengers nearly unconscious. The violence continued as the injured Freedom Riders continued to Birmingham, Montgomery and beyond.
"The Fire in Anniston" features reenactments by acting students in the JSU Department of Theatre and Film. The production also included work from JSU graphic design students. 
The documentary may be viewed on the Alabama Public Television website.