University Selects New Human Resources Director 
11/10/2021
by Buffy Lockette
JSU alumna Allison Casey has been named JSU's new human resources director, bringing to the role nearly two decades of experience in diverse industries including health care, manufacturing and government contracting. She began Nov. 1.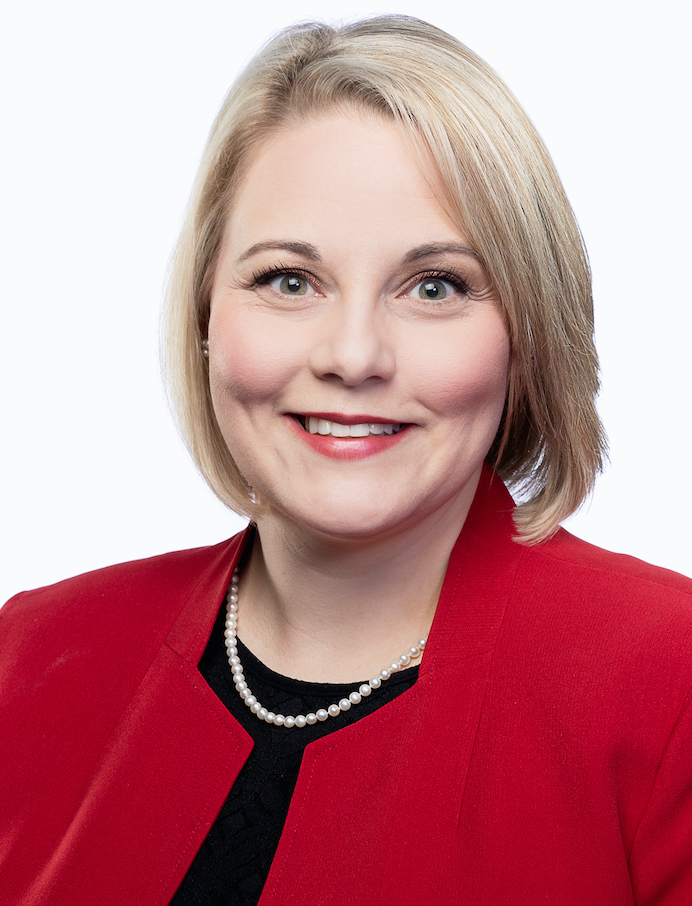 Native to Section, Ala., Casey – whose maiden name was Jones – first enrolled at nearby Northeast Alabama Community College after graduating from Section High School in 1998. In 2000, she transferred to the university to complete her degree. She lived on campus and was a member of Alpha Omicron Pi sorority. In 2002, she graduated with a Bachelor of Science in management from the College of Business and Industry. 
Casey began her career as a professional recruiter at DCH Health Systems in Tuscaloosa. She went on to serve as an employment services consultant for the University of Alabama at Birmingham's Health Services Foundation from 2007 to 2010, as an HR generalist at the Center for Domestic Preparedness in Anniston from 2011 to 2015 and as an HR manager for Tyson Foods/Keystone Foods in Gadsden from 2015 to 2019. From 2019 until accepting her new position at JSU, she served as human resources director at Gadsden Regional Medical Center. 
A Senior Certified Professional through the Society for Human Resource Management, Casey's key skills include hiring and recruitment, performance reviews and audits, union negotiations/grievances, employment and labor law, and employee relations. In the community, she has chaired the Etowah County Chamber of Commerce's Talent Development Task Team, served on the Etowah County Career Tech Advisory Board, served as a board member of East Alabama Works, and served on the Allocations Committee for the United Way of Etowah County. 
Casey resides near Glencoe on a family farm with her husband, Mark, who earned a BS in marketing from JSU in 2001 and has spent his entire career at Alabama Power. The couple met as undergraduates taking an economics class in the old Merrill Hall. They share two children: Parker, 12, and Anna Kate, 9. 
"I am deeply honored to be given this opportunity to serve my alma mater," Casey said. "Coming from a family of 14 JSU graduates – including my mother – I will support our faculty and staff to the best of my ability as they continue to educate and impact students in our community, including my family and friends." 
To contact Casey, call 256-782-8568 or email akcasey@jsu.edu.