Pulitzer Prize Winner Rick Bragg to Launch New Book on Campus
09/14/2021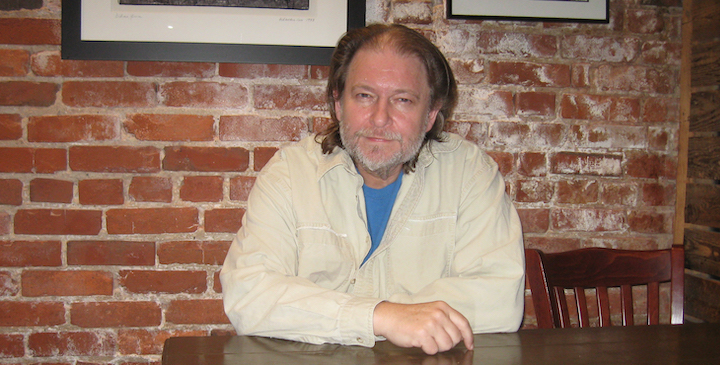 Hometown legend Rick Bragg is releasing his 12th book at a JSU event on Sept. 21.
by Buffy Lockette
New York Times bestselling author Rick Bragg has written 12 books over the past 24 years, telling the stories of humble Alabamians and writing the biographies of music legend Jerry Lee Lewis and soldier Jessica Lynch. Now, he's turning the spotlight on the family dog.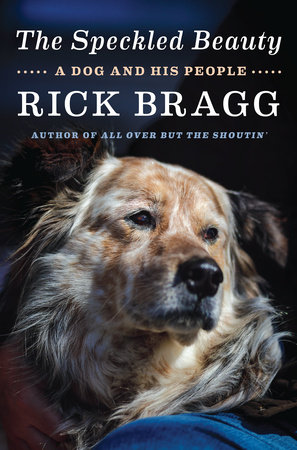 In "The Speckled Beauty: A Dog and His People," Bragg chronicles the relationship between "two damaged creatures who need each other to heal" – himself, while recovering from cancer, and Speck, a stray pup who arrived on his doorstep as a "starved and half-dead creature, 76 pounds of wet hair and poor decisions."
Bragg will read from the new book at JSU on the date of its release, Sept. 21, from 6-7:30 p.m., in the Ken and Jenny Howell Auditorium in the new Merrill Hall. Doors to the free public event will open at 5 p.m. Autographed books will be available for purchase before and after the reading.
Native to Jacksonville – specifically, the Possum Trot community – Bragg briefly attended JSU before pursuing a career in journalism. He wrote for the Anniston Star, Jacksonville News, Talladega Daily Home, Birmingham News, St. Petersburg Times and the New York Times over his two-decade newspaper career. In 1996, he won the Pulitzer Prize for feature writing for his coverage of the Oklahoma City bombing.
Bragg released his first book, "All Over But the Shoutin'," to great acclaim in 1997. A love note to his mother, it was the first memoir in a trilogy about his modest upbringing in the rural farmland between Jacksonville and Piedmont. He followed "Ava's Man" and "The Prince of Frogtown" with "I Am a Soldier, Too: The Jessica Lynch Story," "The Most They Ever Had," "Jerry Lee Lewis: His Own Story," "My Southern Journey," "The Best Cook in the World: Tales From My Momma's Table," "Where I Come From: Stories From the Deep South," "Somebody Told Me: The Newspaper Stories of Rick Bragg," and "Redbirds: Memories From the South."
Currently, in addition to his literary career, Bragg is a professor in the Department of Journalism and Creative Media at the University of Alabama. He writes a monthly column for Southern Living and is a regular contributor to Garden & Gun. 
The event is hosted by the JSU Department of English in the College of Arts and Humanities. For more information, please call 256-782-5411.