University Expands Military Tuition Rate
06/21/2021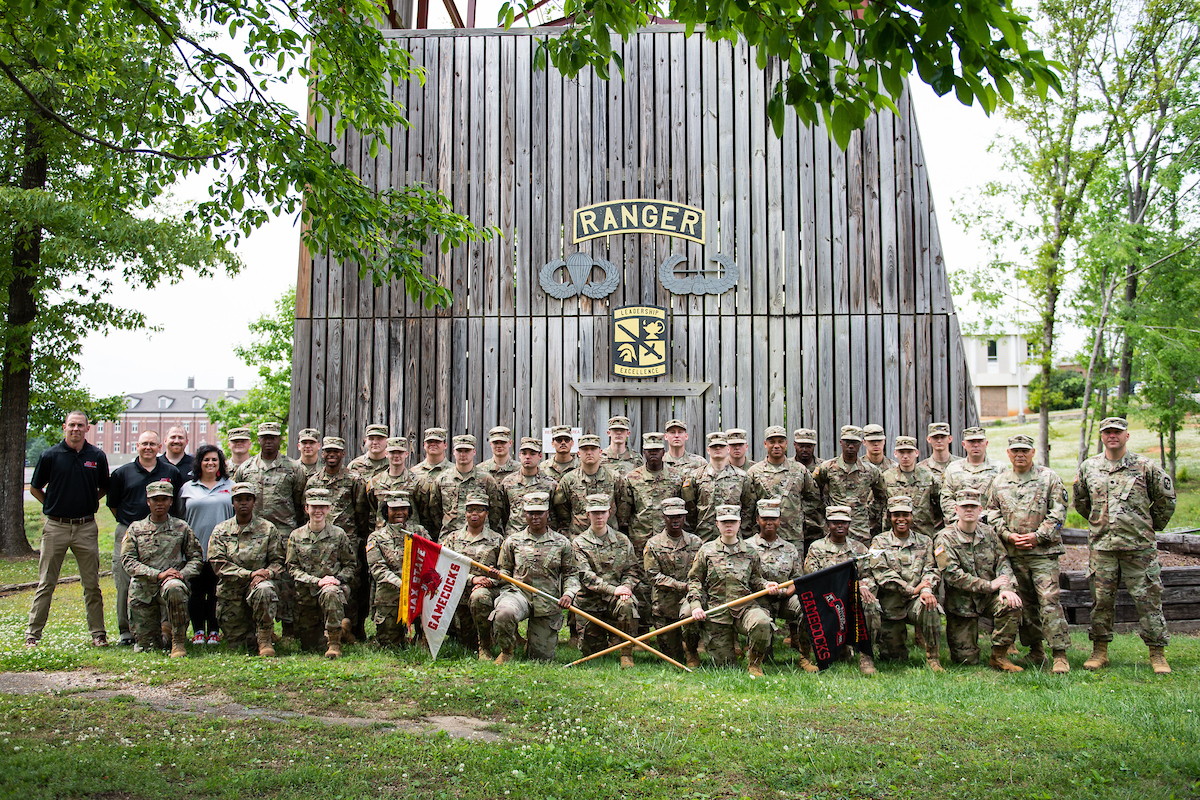 The JSU ROTC Battalion poses in front of its rappel tower on campus in April 2021. Photo by Matt Reynolds.
JSU is expanding its Military Tuition Rate to allow any active service member to participate, including Active Duty, National Guard and the Reserves. It also provides greater access to service members who do not currently have military benefits, have exhausted their benefits or have transferred their benefits to a dependent.
"It's less complicated," explained Justin Parker, director of Military and Post-Traditional Student Services. "It's more accessible and provides more flexibility. I believe it's going to be better financially because they can use the tuition rate and save their education benefits for another time." 
Last August, JSU became one of only three universities in Alabama to offer specialized tuition for military students when it created the Military Tuition Rate. The program fixed tuition to $250 per credit hour for active service members, the same amount of funding provided to them through the US Military's Federal Tuition Assistance Program. Initially, JSU's fixed rate was only available to those using federal tuition assistance.  
"Now, there's no caveat saying you have to use any particular benefit to access the rate," Parker said. "This opens the rate of $250 per credit hour to anyone in the military."
JSU offers classes as well as full degree programs online, allowing military to complete their studies from anywhere in the world. The university also provides support services catered specifically to military personnel, aimed at helping service members get the most out of their college experience.
"We now have a more centralized support system that they can access online, including tutoring and success coaching," Parker said. "This helps on our end for retention of students and allows us to be more proactive with how we help those service members."
For more information or assistance, contact Justin Parker at parker@jsu.edu or 256-782-8839.