University Mourns Passing of English Instructor
07/22/2020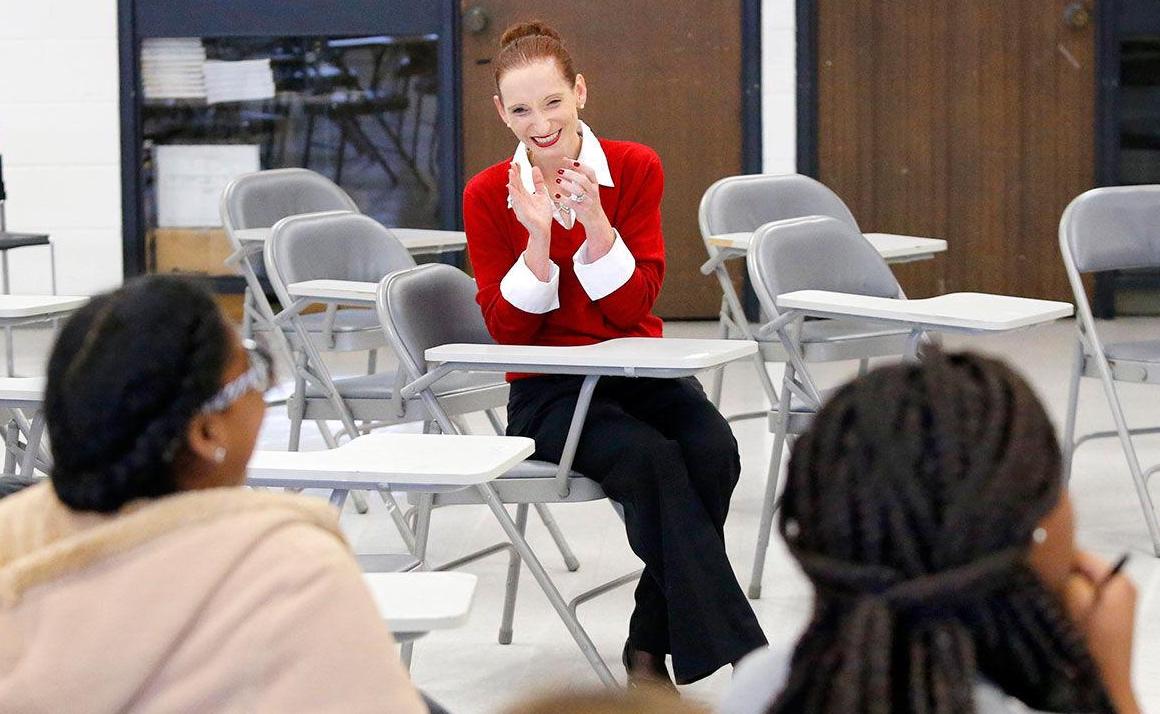 English instructor Sarah Moersch Porterfield gives creative writing tips to Anniston High School students in 2016. Photo courtesy of Trent Penny, Anniston Star.
JSU is mourning the loss of English instructor Sarah Moersch Porterfield, 41, who passed away on July 7. 
Porterfield earned bachelor's and master's degrees from JSU in 2001 and 2003, respectively, and began teaching at her alma mater in 2007 as an instructor of English composition and literature. She especially enjoyed the works of Edgar Alan Poe, and her specialty was Southern literature. 
​"Sarah was an integral part of our department, running the
Writing Clinic
, sponsoring the Writers Club, and serving on many other committees," said Dr. Andrea Porter, head of the
Department of English
. "What she truly loved, though, was working with her students. Whether it was in the classroom, the Writing Clinic, or the Writers Club, she spent every day listening to them and encouraging them to be better writers. She was often one of the first ones at work in the morning, and you could always find her late in the afternoon, still working with students in her office or the Writing Clinic. Sarah touched the lives of countless students and colleagues, and we will all miss her very much."
Funeral services were held on July 10 at Jacksonville City Cemetery. The university extends its deepest condolences to her family during this difficult time. Online condolences may be shared at 
www.klbrownfuneralhome.com
.