JSU Named Top Fraternity and Sorority Community in the Southeast
02/23/2020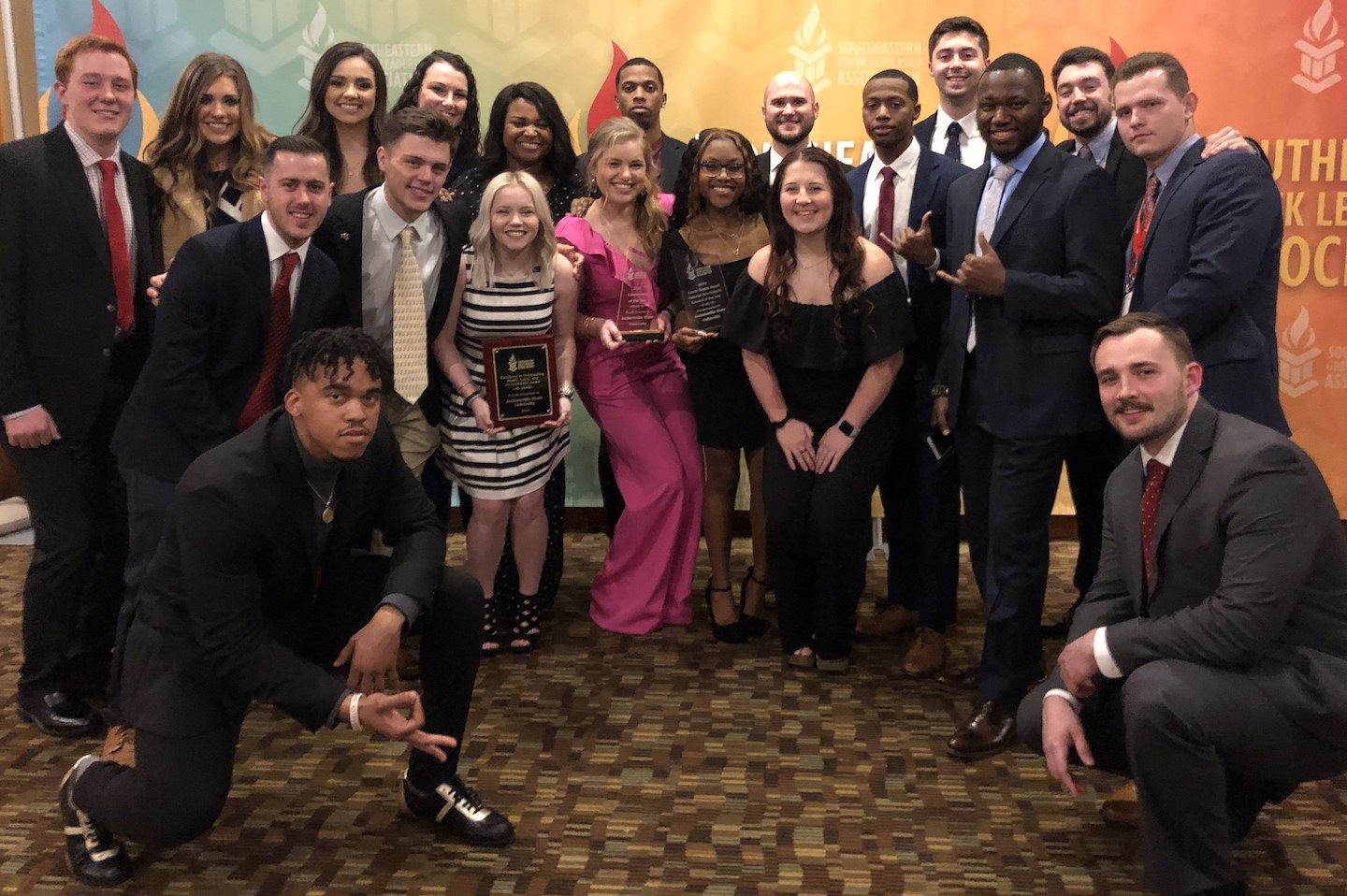 Jacksonville State was named Fraternity and Sorority Community of the Year by the Southeastern Greek Leadership Association on Feb. 22 at its annual conference held in Atlanta. 
"The fraternity and sorority community at Jacksonville State University is comprised of three councils that understand the importance of working together to tackle major issues facing our organizations," the award announcement stated. "The FSL community at JSU has worked hard to bring student safety, self-governance and community bonding to the forefront of the conversation."
JSU is home to 19 fraternities and sororities under the governance of three councils: the Panhellenic Council, the National Pan-Hellenic Council and the Interfraternity Council. Guided by the Dean of Students Office, all three councils work together to ensure a positive fraternity and sorority experience that develops students into campus and community leaders. 
The association also recognized JSU's academic performance, presenting the university the Gamma Sigma Alpha Regional Award for both the Spring and Fall 2019 semesters for the highest fraternity/sorority GPA compared to campus average. JSU was also honored for Excellence in Outstanding Health, Safety and Accountability as the community that best illustrates an overall commitment to advancing health and safety as a priority. 
JSU's National Pan-Hellenic Council, comprised of historically black Greek letter organizations, was named NPHC of the Year for going above and beyond in serving and developing their individual members, chapters, institution and local community.
"JSU is proud of the success of our Fraternity and Sorority Community," said Josh Robinson, associate dean of students. "Fraternities and Sororities add value to the college experience and enhance the lives of their members."
If you are interested in joining this award-winning community of student leaders, visit greeks.jsu.edu or contact Robinson at jrobinson6@jsu.edu.