JSU Social Work Creates Partnership with County Jail
10/04/2019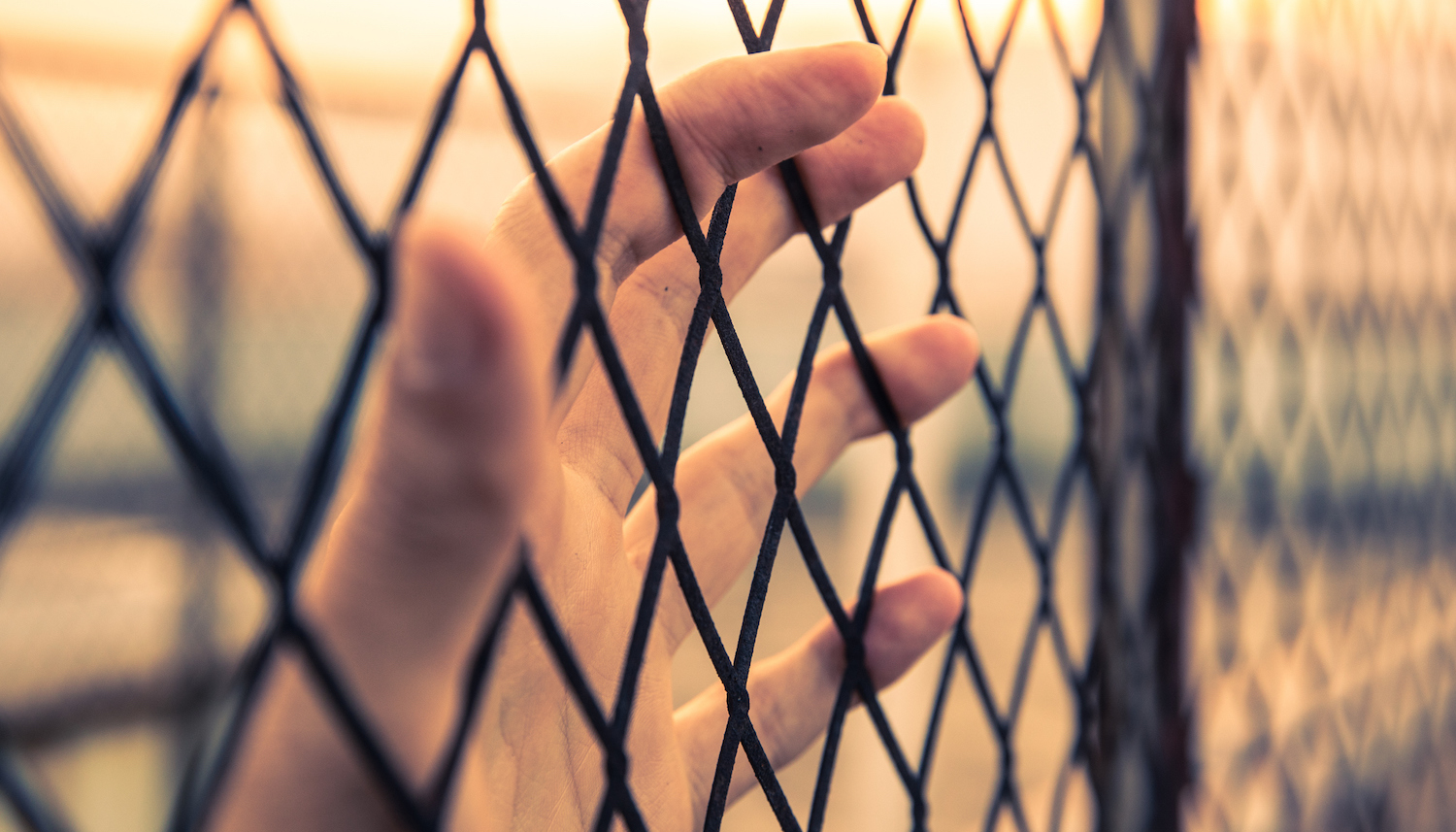 Robyn Snider was looking for a pioneer. 
For the program to succeed, it demanded a student with the right mixture of life experience, temperament, kindness and an uncanny need to see the best in those society often marginalized. 
The student also had to be comfortable behind bars. 
Snider, coordinator of social work field education in JSU's Department of Sociology and Social Work, found exactly what she was looking for in LaRonica Pointer, a non-traditional student looking to complete her bachelor's degree in social work in the summer. With a background in the military and having applied for a job in corrections after leaving the Army, Pointer was perfectly suited to work in the Calhoun County Jail.
Students working towards either a bachelor's or master's degree in social work are required to complete a 450-hour, non-paid internship in the community. 
Part of Snider's job, once students complete their academic work, is to help them find a placement with local partner agencies such as the St. Michael's medical clinic, Anniston Housing Authority, Department of Human Resources (DHR), Hospice, hospitals, the juvenile justice system, JSU's Office of Veteran's Affairs or area nursing homes.
"It's very important that students finish their 450 hours of field work with a better understanding of what social workers do and how they do it," Snider said. "They've been in the classrooms and heard all the theories. They've been through the simulation lab where they practice knocking on the door and looking for drug paraphernalia, but even that's different than actual client contact. Field placement is where the rubber meets the road." 
Snider has placed students with as many as 11 county DHR jobs in a single semester. "We're always branching out," she said, "looking for places where our students can have an impact."
But one place the department had thus far been unable to establish a partnership was at the Calhoun County Jail, working directly with the male and female inmates. 
"One of the biggest needs in our facility is being able to assess someone when they come in, to know if they need drug treatment or mental health treatment," explained Calhoun County Sherriff Matthew Wade. "We've been in dire need of a student who can provide something like that."
It's important to distinguish between jails and prisons. In prison, the inmates have already been convicted, while in a jail, inmates are being held prior to a scheduled court date. The Calhoun County Jail houses, on average, more than 500 inmates, of which, 80 to 100 are female. 
"There are different kinds of rights and programs that are available to prisoners that the inmates in our jail don't have," Sherriff Wade said. "We don't have the same opportunities, resources or funds to help put them on a path that will help them become contributing members of society." 
The Calhoun County Jail and JSU took the first step toward what is hoped to be a lasting partnership over the summer. Pointer's initial posting for Hospice fell through, opening the door for becoming the first JSU intern to serve at the Calhoun County Jail, working exclusively with the female inmate population.
Pointer, who graduated only days after her 40th birthday, was drawn to social work by a desire to help people who found themselves in difficult situations – people who were mistreated by the system. She wanted to give a voice to the voiceless.
"I was very excited, especially remembering our class visit to talk with the female inmates and how they expressed their gratitude and need for a social worker in the facilities," Pointer said.
That field trip showed Pointer how the inmates deserved an advocate.
"I believe they would benefit mostly by having someone on their side," Pointer said. "Someone to push them to be better, to do better and to give them proper education and guidance – to show them the support systems and services that are there for them. Many of the inmates were totally unaware of the free services available to them, especially the single parents." 
Given that it was the first internship of its kind, there were the understandable growing pains. "We thought of this placement like building a bicycle while we rode it," Snider said with a laugh.
Pointer and Snider developed an assessment tool for the female inmates to determine if they required, for example, drug or mental health assistance, to direct the inmates toward the proper support system. This, in turn, helped to give the inmates a plan once they were released – all with the overarching goal of combating recidivism. 
"It was all about giving them the resources they needed to succeed and not return to jail," Snider said. 
Pointer created a questionnaire that targeted inmate's most important needs and provided stats on their demographics and criminal charges. Each day, once she interviewed all the female inmates, her routine changed to interviewing the new inmates who were processed during the night.  
Eventually, Pointer focused on the common needs and began arranging information and resources for the inmates that could assist them once they were released – including classes on parenting, finances and women's empowerment. In the process, Pointer gained a new perspective on a population that is largely dismissed by society. 
"I was most surprised at how many were mothers and to hear their stories," Pointer said. "A lot of them grew up with parents who were living on the streets, in and out of jail, or on drugs. It surprised me that they would choose the same path, and then put their children through it." 
What is clear, even after the trail run, is that having a social work intern in the local jail has potentially far-reaching benefits.  
"She did an amazing job," Sheriff Wade said. "We would love to expand the semester to have at least one student, if not two, especially if they're all like Ronnie." 
It seems the sheriff is getting his wish. While there is not a social work intern in the jail this semester, there will be two for the spring semester – one for both female and male inmates. 
"We hope to reunify families and help them become successful by steering clear of the legal system altogether," Snider said. "If that happens, there are fewer inmates, fewer court cases and less crime."