Incoming Freshmen Get a Fast Start for Fall
07/12/2019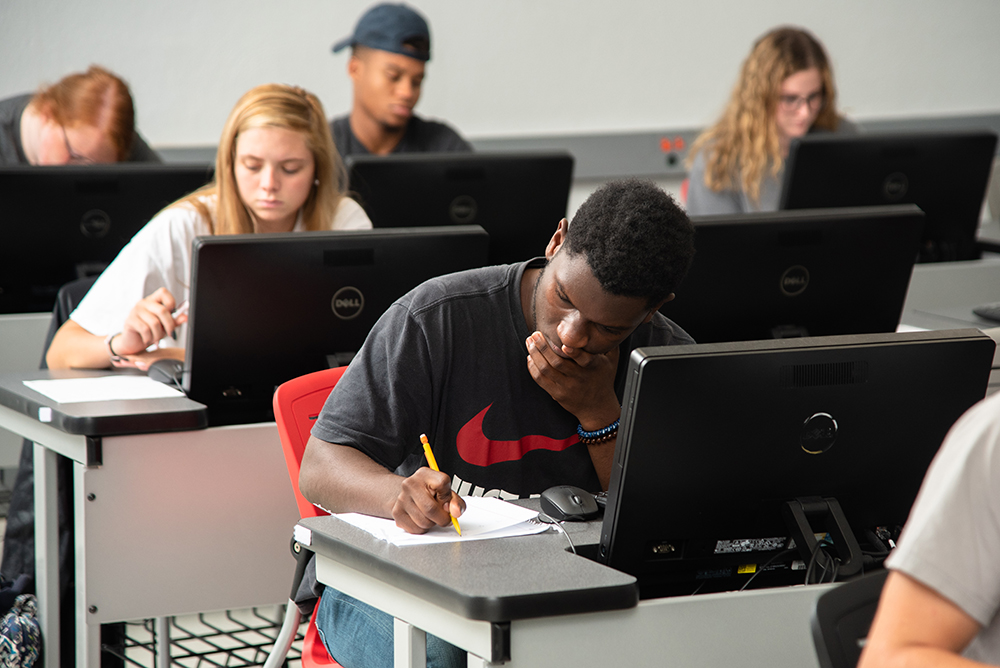 From increased academic demands to the stress of living away from home for the first time, incoming university freshmen face unique challenges. To assist with the transition to college from high school, JSU hosts the Fast Start Academy each summer for incoming students in need of a little extra help.
Fast Start Academy, or FSA for short, is a six-week summer program that gives incoming freshmen a head-start at JSU. Participants must pass two 3-credit hour courses, complete two labs, and participate in service-learning, mentorship and community living activities to be eligible to enroll in the fall semester. 
"The goal of FSA is to prepare incoming freshmen for success in college and life," explained Courtney Peppers, director of JSU Learning Services. "The program focuses heavily on reading, writing and math skills. In addition, we teach college adjustment, time management, money management, community living and professionalism."     
FSA began in 2016, but was based on the previous summer bridge program, Experiencing Success in Education and Life (ExSEL), which was offered from 1993 to 2013. 
"ExSEL assisted almost 1,000 students in its 20 years and saw many success stories, including students who went on to earn their doctorate and education specialist degrees," Peppers said. "But ExSEL was not originally designed to allow students to use federal aid, so with the rising cost of education, enrollment declined." 
In 2014, Peppers began working with JSU Academic Affairs to redesign the program now known as Fast Start Academy. Students in FSA are able to use federal financial aid, making it easier for them to enroll and pay for the program. This summer, 66 students are participating in Fast Start. 
"This is an opportunity for a student who does not qualify for admission to be exposed to what college life is like and prove that they are prepared for the challenge," said Mary Reagan, FSA coordinator. 
Students are with FSA staff 8 a.m. until 4:30 p.m. every day for the six-week duration of the program. They live together, participate in learning community activities together, and complete service learning together. This means that even after the regular day is complete, students are still working with each other and JSU staff.  
"Having a strong support network is an essential element in college success, and FSA students get that," Peppers said. "Before the fall semester begins, they are familiar with the campus, have met many people and are better able to navigate college life, especially once the campus fills with thousands of new students."
FSA staff conduct progress monitoring and advisement throughout the six weeks. Reagan monitors student performance for all FSA cohorts and intervenes when they have at-risk indicators such as high absences, poor mid-term grades or missed mandatory appointments. This type of intensive intervention resulted in an 81 percent retention rate of the freshmen who went through FSA in 2018. 
"When the students succeed, the entire program succeeds," Reagan said. "The faculty and staff are the student's biggest cheerleaders during the program. Not only are they available during the program, they are available for the student's entire career at JSU. This support is one of the unique aspects of this program."