University Offers Innovative Housing Solutions for Fall
07/31/2018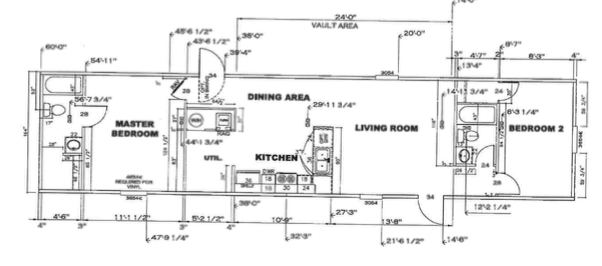 The university has purchased 22 manufactured homes to provide much-needed student housing.
In an effort to help alleviate a housing shortage caused by the March 19, 2018 tornado, the university has ordered 22 manufactured homes to serve as student residences this fall. 
The 2 bedroom/2 bath units will be managed by University Housing and Residence Life and made available to students on a first come, first served basis, starting with students on the housing wait list for fall. Each unit will house two upper division students of the same gender. 
Three of the units will be located at Goodlett Avenue NW and 19 will be located at Mountain Street NW. Each will feature all new appliances, including hookups for washers/dryers if residents want to bring their own to campus. 
The new homes are just one of the innovative solutions the university has devised to help address students' housing needs for fall. Salls Hall - a former athletic dorm used in recent years for offices and classrooms - is being brought back on line as a residence hall. The former Jacksonville hospital property, donated to the university by Regional Medical Center, will house upper division nursing students in a unique Living Learning Community. 
The university prioritized student housing repairs while rebuilding campus over the summer. As a result, all university-owned residences will reopen for the fall semester. The university continues to work to fill the gap caused by the loss of several non-JSU owned, off-campus apartments destroyed by the storm. 
Students still seeking housing should call 256-782-5122.