Continuing Education Catalog Now Available
06/27/2018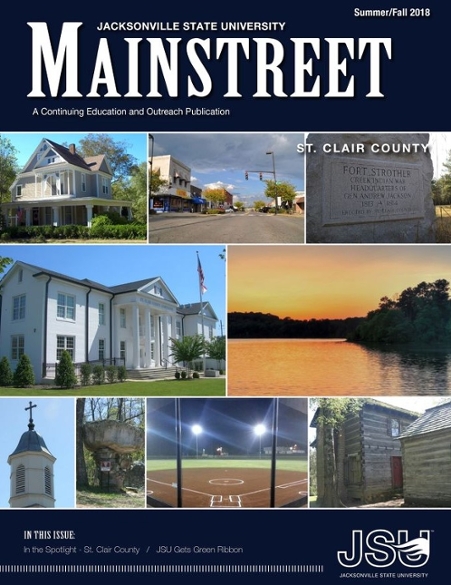 Mainstreet, the Summer/Fall 2018 JSU Continuing Education and Public Outreach Catalog, is available.
The issue details courses in personal enrichment, career certification programs, workforce development, conferences and workshops, and online degrees. Plus, feature articles spotlight St. Clair County, JSU's Green Ribbon Award and a Community Lab Report.
Click here to visit the catalog online.