Continuing Education and Outreach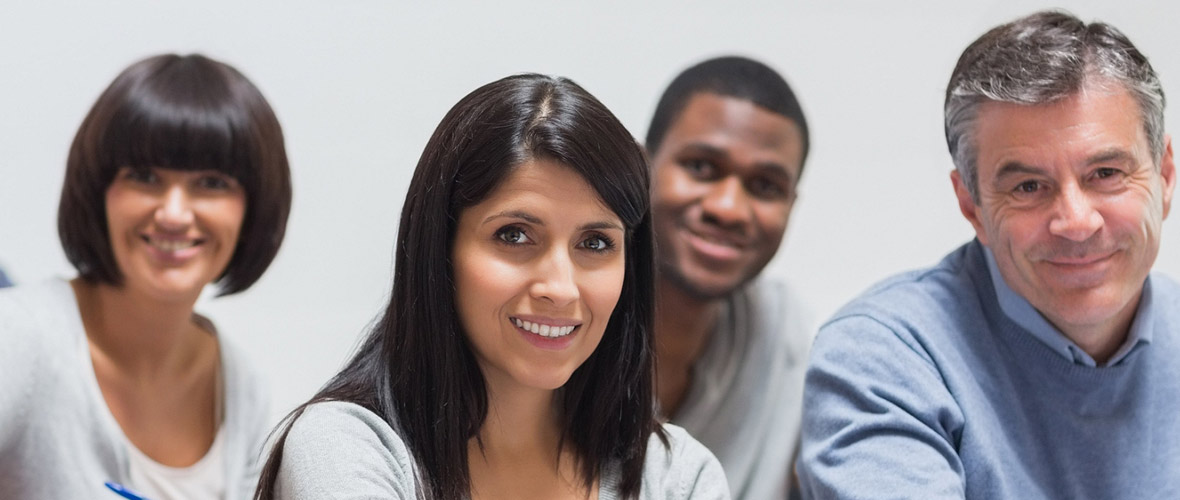 Expanding possibilities, strengthening communities.
Now, more than ever, we are focused on the safety of our students and staff. For 2021 we are ready with an updated class selection and delivery options to meet your lifelong learning needs. Whether you choose to attend class at McClellan Center or from a remote location, we are dedicated to providing accessible and innovative training, personal service, and a safe learning environment.
Stay safe, and we appreciate your patience!
---
We offer non-credit courses for entry-level, professional career advancement, and customized training for businesses or groups of 12 or more. New classes are always being added, so visit us often.
Featured Courses
Administrative Professionals Conference - April 23, 2021
This year's high-impact sessions will help participants increase productivity, become better communicators, upgrade existing skills and develop new ones that will help them become a more valuable employee. Join us on April 23rd, at the Oxford Civic Center, for a day of learning, motivation, good food, cool gifts and great fun. Early-Birds save $30.00 and we have Group Rates for 4 or more.  Register Now ➜

Microsoft Excel 2016 - April 28, 2021 thru June 16, 2021
Microsoft Excel 2016 Introduction, Intermediate, and Advanced classes are going on now! Each course builds upon the last, giving you expert knowledge in navigating and using Microsoft Excel.  Advanced functions include: VLOOKUP, INDEX, MATCH, PivotTables along with additional tools such as Excel's built-in Power Query tool and consolidation function to efficiently summarize data from multiple sources.  Find Out More ➔


I'm a Supervisor, Now What? - May 21, 2021
This 4-hour course is designed for new supervisors who want to grow their management skills fast - and get on the fast track to achieving leadership success. Participants will learn the proven management techniques and powerful strategies they need to become stronger, more confident and respected leaders. The skills and knowledge you need to succeed as a new manager are only a click away!  Sign Up Today ➔


Microsoft Excel 2016, Basic - May 26, 2021
Discover how to create worksheets, workbooks, charts, and graphs quickly and effciently in Microsoft Excel 2016. Taught by Microsoft certified Master Trainer, Cathy Struntz, this course is is not a tutorial, but an in-depth class. In addition to the basics, you'll learn dozens of shortcuts and tricks for setting up fully formatted worksheets. By the time you're done, you will be using this vital Office 2016 application like a pro.  Reserve Your Seat ➜
How To Register
Step 1 - Choose your class
Select Course Catalog in the left navigation bar to access our Online Registration Center. Here, you can browse current offerings, register for classes, and manage your account - 24/7/365.
Step 2 - Register
Step 3 - Attend your class
Attend your class(es) in person, or access your online class(es) with the user name, password, and login instructions you received at registration.
Third-party Billing
Sponsoring agencies must complete an Authorization for Payment Form before third-party billing can be approved and processed.* Download a printable form or submit your information online.
*Businesses and other organizations are invited to set up an account. A corresponding Purchase Order should accompany this form at time of enrollment.