Stephenson Hall Reopens
04/05/2018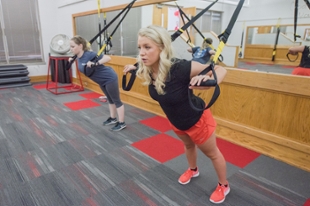 JSU is one step closer to returning to a sense of normalcy with the reopening of Stephenson Hall.
Stephenson once again opened its doors on Wednesday, April 4. Operating hours are 8 a.m.-8 p.m. on Thursday, April 5, and Friday, April 6. Although the facility will be closed for the weekend, regular operating hours will resume Monday, April 9.
Click here for Group Fitness Class Schedule.