Graduation Day Information
12/13/2017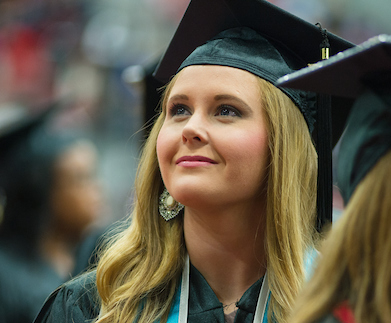 The biggest day of the semester is finally here - graduation! Hundreds of students will be awarded degrees at JSU in three ceremonies on Friday, December 15, at Pete Mathews Coliseum as follows:
10 a.m. 
School of Education

School of Health Professions & Wellness
2 p.m. 
School of Arts and Humanities

School of Human Services and Social Sciences 
6 p.m. 
School of Business and Industry

School of Science
Graduation Quick Facts
There will not be a graduation rehearsal.

Graduates should be at the tent on the west end of Pete Mathews Coliseum one hour before their ceremony. 

Guests should start arriving up to one hour prior to the ceremony to allow for traffic delays. Guests will enter through the main entrance on the north side of the coliseum. Those who need accessible seating/parking can learn more 

here

. 

Guests who park at Houston Cole Library will be transported to and from Pete Mathews Coliseum via the Gamecock Express starting one hour prior to the ceremony. Additional parking is available at all JSU owned facilities. Commencement parking is prohibited at area apartments and businesses. 

The new 

clear bag policy

 for athletics events will be implemented at graduation. Please note camera bags are also prohibited.

Each ceremony will last approximately 1.5 to 2 hours. 
Check out a full list of graduation details here. 
Congratulations graduates!