JSU Gives Back to Area Veterans
01/06/2017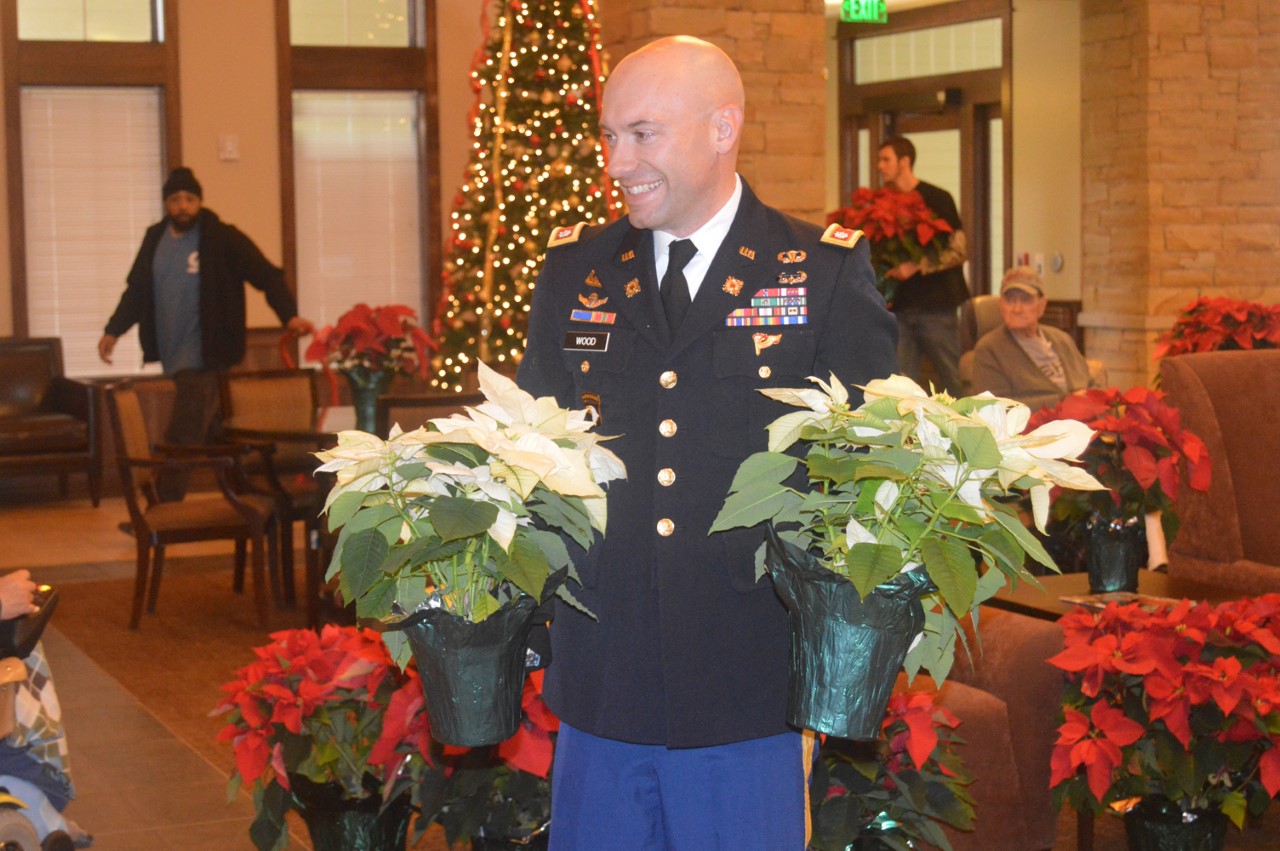 ROTC LTC David Wood hands out poinsettias to veterans.
Before closing for winter break, JSU spread a little holiday cheer to some of our nation's heroes.
President John and Dr. Pamela Beehler donated poinsettias to the Colonel Robert L. Howard State Veterans Home in Pell City, home to aging or chronically disabled US military veterans. The beautiful red and white plants were delivered by the cadets and staff of JSU's ROTC.
Named in honor of a highly decorated US Army Special Forces officer and Medal of Honor recipient, Col. Robert L. Howard, the veterans home opened in 2012 as a partnership between the State of Alabama, federal government and private industry.
Do you want to give back to veterans? JSU Veteran Services is collecting supplies this week to provide hygiene kits to veterans in need. You can help by donating the following supplies: Toothpaste/Toothbrusth, Shampoo/Conditioner, Soap, Combs, Razors, Shaving Cream, Band Aids, Lotion, Deodorant, Socks/Underwear, Feminine Products
Drop Box Locations:
Veteran Services Center, Lobby of Daugette Hall
Counseling Education, Room 304 of Ramona Wood Hall
Disability Support Services, Lobby of Daugette Hall
School of Nursing, Lobby of Lurleen B. Wallace Hall
School of Social Work, Lobby of Brewer Hall
Student Life, Food Court of Theron Montgomery Building
Items will be accepted through Friday, Jan. 13.