JSU to Graduate First Doctoral Student, Two Sets of Twins, and a Seeing-Eye Dog on April 29
04/22/2016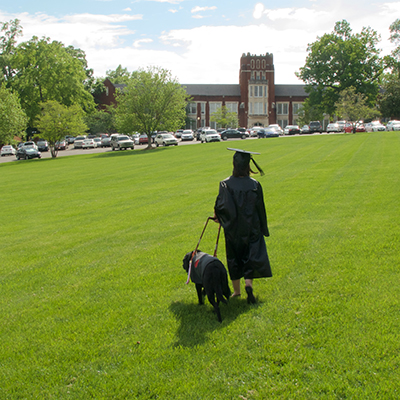 Montana Wimberley and her seeing-eye dog, Montana, take a walk across the Bibb Graves lawn in their graduation regalia. Both will graduate on Friday, April 29. (Heather Greene/JSU)
By Heather Greene
When Jacksonville State University hosts spring graduation on April 29, it will be a celebration of many firsts. Not only will there be three commencement ceremonies for the first time in the university's history, there will be some trailblazers crossing the stage to receive their diplomas.
Michael Ryan: JSU's First Doctoral Graduate
In 2010, Jacksonville State University revealed the inception of its first doctoral program – the Doctor of Science in emergency management. Six years later, JSU will confer its first doctoral degree to Michael Kenneth Ryan of Tampa, Fla.
Ryan completed his undergraduate work in fire science from the University of Maryland. When faced with the decision on graduate school, he selected JSU's online emergency management program. After completing his Master of Science in emergency management in 2005 and pleased with the quality of the education he gained at JSU, Ryan delayed pursuing his doctorate until the degree was offered at JSU. In 2011, after a highly competitive selection process, Ryan was among the first few chosen for JSU's inaugural doctoral class.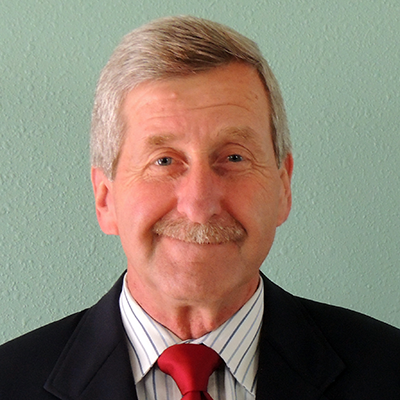 For more than 35 years, Ryan has worked in public safety and plans to utilize his degree to teach and research, hoping to add more empirical data to the emergency management discipline. Because the field of emergency management is still relatively young in relation to other collegiate areas of study, Ryan understands the importance of diligently working to build the foundation of scholarly research to assist future emergency management majors.
Originally from Fairfax, Va., Ryan is deputy coordinator for emergency management in Hillsborough County, Fla. He and his wife Joanna have four children, one grandchild, and three dogs. Following graduation, Ryan looks forward to spending more time with his family, as he gratefully understands the sacrifices they have made for him to be able to complete this program. 
There to show support for JSU's first doctoral graduate will be Sarah Miller, an emergency management adjunct instructor from Washington State. Miller was the first emergency management graduate from JSU. She earned her Master of Public Administration with a concentration in emergency management. She will walk in the ceremony with the emergency management faculty.
Julie and Lora Corbin, Stacy and Tracy Ruiz: JSU Sees Double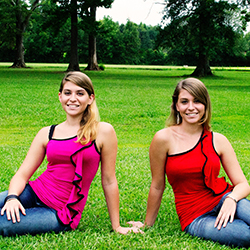 During two of Friday's ceremonies, the bell ringers, selected based upon their outstanding GPAs, will be two sets of twins: Stacy and Tracy Ruiz and Julie and Lora Corbin.
During the 10 a.m. ceremony, the 22-year-old Ruiz sisters from Munford, Ala., will ring out their class of 2016. Both Stacy and Tracy earned full scholarships to JSU. They are the daughters of David and Debbie Ruiz.
Stacy explained that her time at JSU "has been exceptional overall" and speaks fondly of the faculty and students of the "friendliest campus in the South."
"My experience at JSU has been one of hard work and fond memories…[it] has helped to shape me into the person I am today," stated Tracy.
Stacy will be receiving a bachelor's degree in psychology with a minor in criminal justice. She plans to continue to graduate school, hopefully at JSU, to earn a master's degree in counselor education with a concentration in school counseling. Tracy will be receiving a bachelor's degree in criminal justice with a concentration in corrections and a minor in Spanish. She plans to become either juvenile or adult probation and parole officer.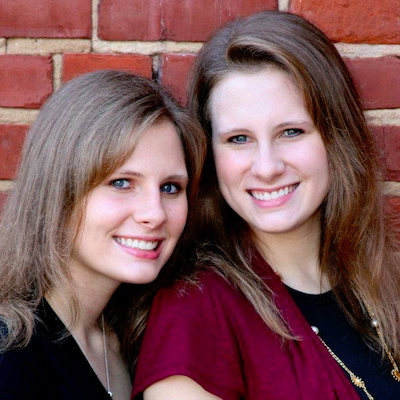 During the afternoon ceremony at 2 p.m., Julie and Lora will ring the bell. Also 22, the Corbins are from Ider, Ala. They are the daughters of Roger and Connie Corbin.
The Corbins have really enjoyed their time at JSU.
Lora stated, "I have had an opportunity to meet people from many different backgrounds. The professors and staff here on campus are amazing and have, in my experience, been very willing to help with any problems I may have."
"The professors are wonderful and really care about the success of their students," said Julie. "I have made some great friends, and I also feel that I have received a top-notch education."
Both will receive their bachelor's degrees in business management with concentrations in human resources. Furthermore, they each came to JSU on excellent scholarships, and they desire to seek careers in the field of human resources.
Dancer: JSU's First Graduating Canine
One four-legged graduate, complete with her own cap and gown, will also make the walk across the stage on Friday.  Dancer serves as the seeing-eye dog for Montana Wimberley, who will receive a bachelor's degree in social work.
After graduating from the Alabama School for the Blind (ASB) and attending ASB's Gentry program to gain even more independence, Wimberley and Dancer went to Gadsden State Community College (GSCC) for two years before transferring to JSU.
The various doors that a social work degree can open, in addition to her love of helping others, all played a role in Wimberley's choice to major in social work. Specifically, she is passionate about working in the field of mental health or disability.
When asked how Dancer has enjoyed JSU, Wimberley replied, "Oh, she LOVES it!" Wimberley joked that Dancer, who is loved by all professors, is the mascot of the social work program and seems to instinctively know when class is over. Perhaps Dancer's favorite part of JSU is the squirrels around campus.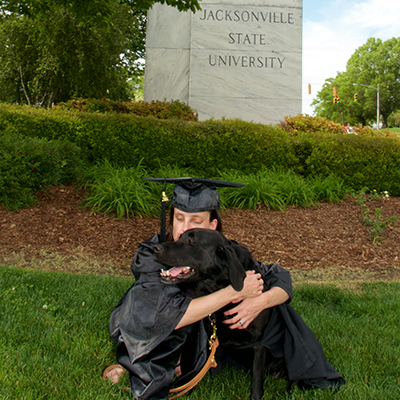 After graduation, Dancer can expect a nice, new bone for her hard work, and Wimberley is looking forward to some down time and wedding planning, as she will be making another important walk this fall.
For their support Wimberley thanked her fiancé, Bryce McGinnis; parents; future in-laws, and the faculty and staff at JSU, GSCC, and ASB. Specifically, she explained that she was deeply touched when JSU surprised her with a graduation gown for Dancer: "You've heard the phrase 'This is the Friendliest Campus in the South,'…actions speak louder than words, and they (JSU faculty and staff) have proven it…I just thought it was very nice, and I really appreciate it."
Important Graduation Information
The Spring 2016 Commencement will take place on April 29 in the Pete Mathews Coliseum. Graduation will be divided up into three ceremonies, by colleges:
10 a.m. Ceremony - College of Arts and Sciences
2 p.m. Ceremony - College of Commerce and Business Administration
2 p.m. Ceremony - College of Nursing
5 p.m. Ceremony - College of Education and Professional Studies
Accessible parking is available in the parking lots on the north and south sides of the building. Accessible restrooms are located on the second floor (main floor). Accessible seating is available throughout the second floor. Captioning Services for deaf and hard of hearing individuals will also be available at the north end. ASL interpreting will be provided on stage.
JSU welcomes the family and friends of graduates to the commencement ceremony.  Ample seating is available at the Coliseum. Guests should check with their graduates to find the correct ceremony to attend.
For family and friends who cannot be there physically, the ceremonies will be televised live on WEAC-TV24 (local CableOne Channel 9). The ceremonies are also streamed live via the web
here
.
For more information, please visit the Office of the Registrar
online
or call 256-782-5400. 
About the photos: From the top- Michael Ryan, JSU's first doctoral graduate (courtesy); Stacy and Tracy Ruiz (courtesy); Lora and Julie Corbin (courtesy); and Montana Wimberley shares a hug with her seeing-eye dog, Dancer. (Heather Greene/JSU)