Group Study Rooms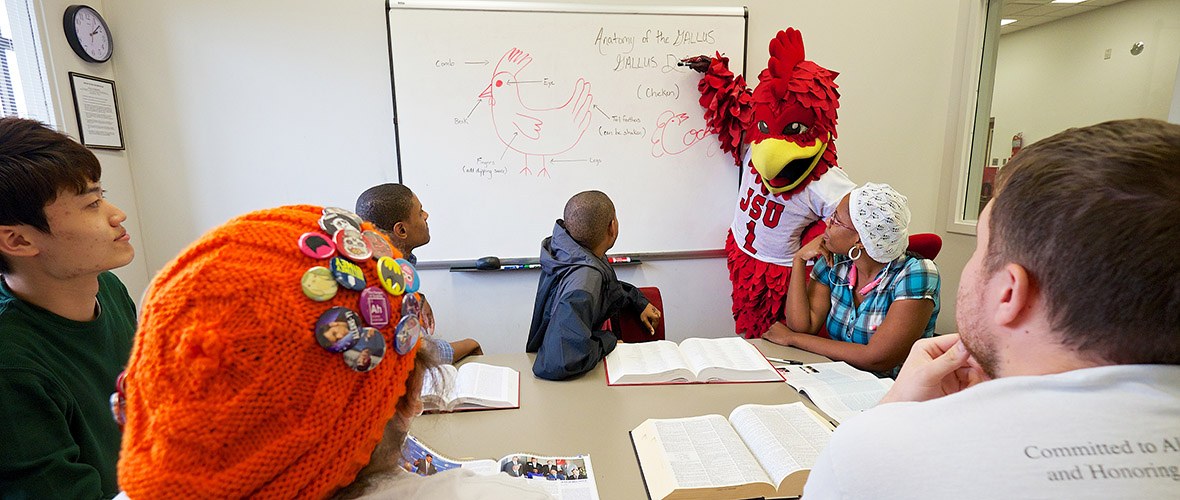 The Library provides spaces that can be used for collaborative study for the use of Library patrons with a valid ID. A group is defined as two to eight students.  Other usage, such as classroom or meetings, is prohibited. The Group Study Rooms are only available to currently enrolled JSU students.
Online Requests are not valid until acknowledged. 
Go to our Group Study Rooms calendar to check availability and to submit a reservation request. Please see the Group Study Room Policy in the Houston Cole Library's Policy and Procedures Manual for further information.