Access to Electronic Resources for Remote/Off-Campus Computers
If you are faculty, staff, or currently enrolled in classes at Jacksonville State University, you can access the Library's electronic resources from your home computer. Access is granted through the same credentials you use for MyJaxState. When you select any of our electronic resources, databases or journals, you will be routed to MyJaxState.
This is a sample image of the sign in screen. It cannot be used to access the databases.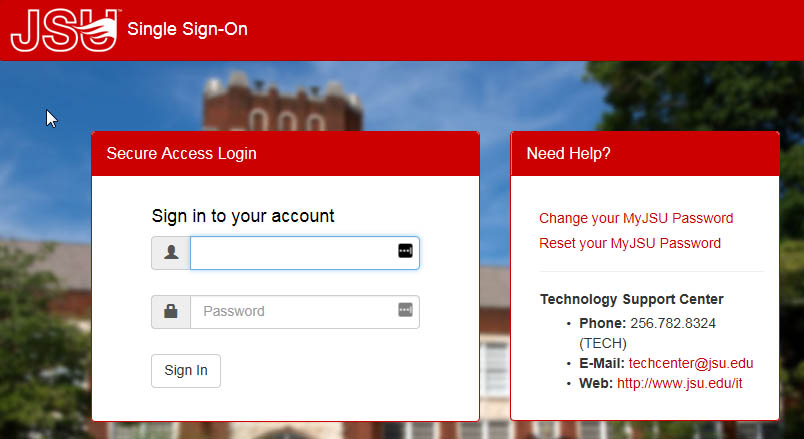 It is important to note that users will still be verified through the Library's system, so if there is a problem with your record in the Library's System, you will be prompted to contact us at 256.782.5758 or 1-800-231-5291.