Changes to Kanopy Streaming Service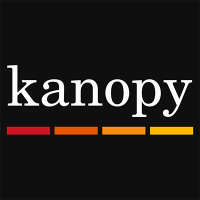 Effective September 3, 2020, the Houston Cole Library (HCL) has moved to a mediated access model for Kanopy, a wide-ranging documentary and independent film streaming service. The model going forward will allow new licensing requests only for course-related films and will continue to allow access to currently-licensed films. Increasing costs of the service led to our decision to adopt this new model. Knowing how popular this service is with our faculty and students, we did not make this decision lightly. However, films in the Kanopy collection are not owned but licensed by HCL at an annual fee of $150 per item per year. In the unlimited access model, once users have clicked three times on a title, the license is automatically activated. With its increasing popularity in recent years, the unlimited pricing model has led to escalating costs that are no longer sustainable. Changing to mediated access will allow us to continue to make leased Kanopy titles available in support of the academic curriculum and help manage our costs.
Go To Kanopy
Important things to note:
In the new mediated access model, requests for unlicensed Kanopy content must go through Kanopy's online form.
All Kanopy titles not licensed though HCL will need Library approval.
Requests are limited to faculty members only and they must be for items listed on their course syllabus and providing direct support for their course (i.e. required viewings).
While searching for unlicensed content is still permitted, when you attempt to view an unlicensed title you will be greeted with a request button, where you can complete a form for access.
If you are using a film for a class and are concerned about a licensed film's expiration date, please contact us for assistance.
If it is not necessary to stream a film, the library will purchase a DVD copy instead.
Existing Kanopy licensed films can still be found on the platform and are listed in JaxCat.
Requests for non-course related films will not be licensed through Kanopy. HCL will assist in providing access via other platforms or formats. 
HCL has a number of other streaming services with quality film content available for your use. We encourage patrons to explore the titles we already have other film streaming platforms.
In 2019, several academic libraries across the nation such as Carnegie Mellon University, Brandeis University Library, Harvard University Library, and Purdue University Libraries have switched to the mediated model due to escalating costs. The New York City Public Libraries System recently dropped Kanopy from its services as well.
For additional questions about using Kanopy for a course, or about HCL's film streaming services, contact your subject specialist librarian.
Go To Kanopy