What's New and Announcements from the Houston Cole Library
Looking For Feedback!
We need your help. Please let us know what we can do to improve YOUR University Library. You can add your thoughts/suggestions to our whiteboard in the Lobby or use our online form at https://jsu.libwizard.com/f/your_library. We cannot wait to hear from you!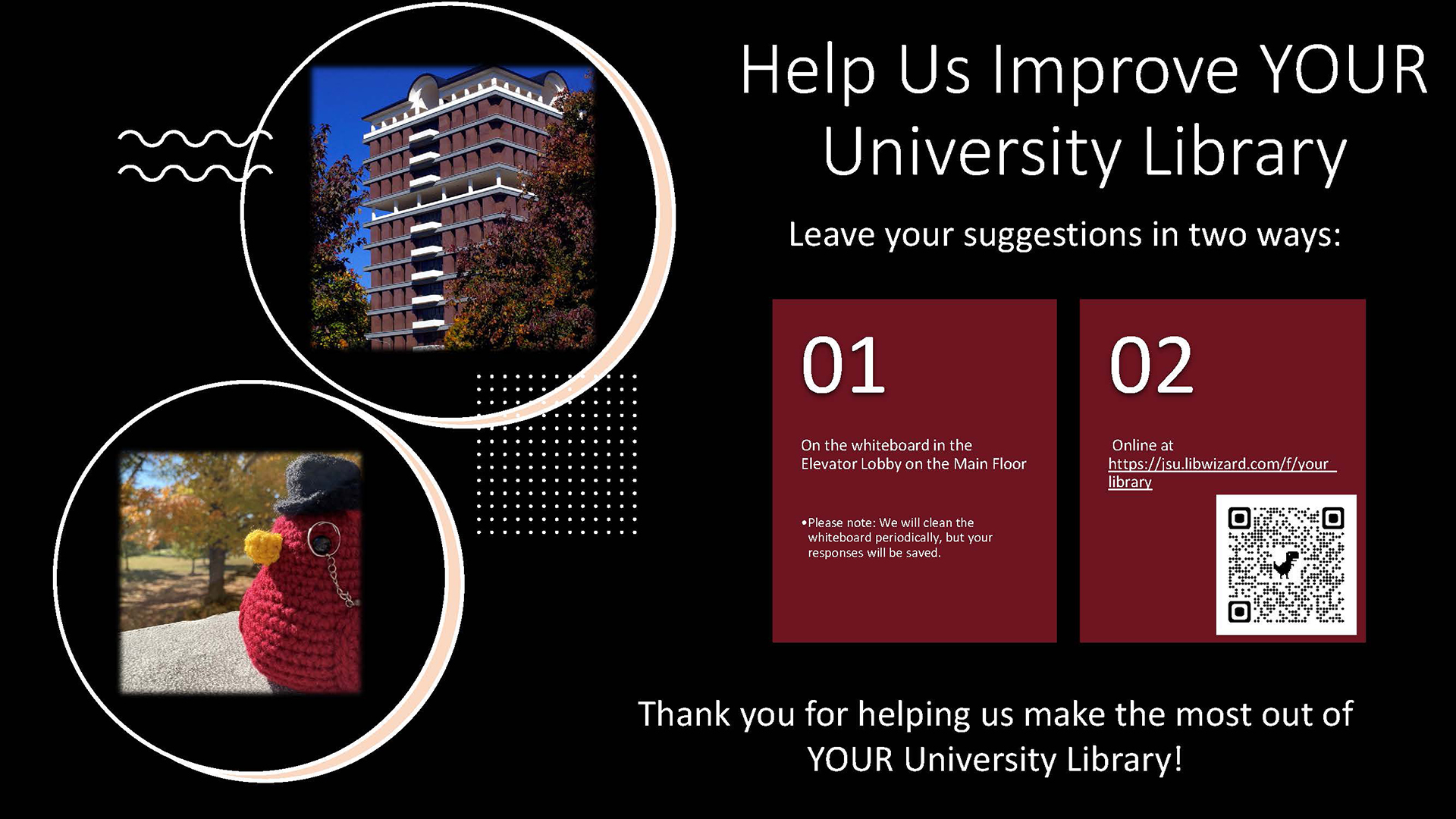 We look forward to seeing your comments, suggestions, feedback.