Jennifer Savage PhD, LAT, ATC
Coordinator of Clinical Education and Assistant Professor of the Master's in Athletics Training Program
Office D, Suite D-2nd Floor, South Complex Annex 
(256) 782-5514
jlsavage@jsu.edu  
Dr. Jennifer Savage is the Clinical Education Coordinator and an Assistant Professor of the Master's in Athletic Training Program, at Jacksonville State University. She joined the JSU team in June 2020. She earned a Bachelor of Science in Athletic Training from Western Carolina University in 2013, a Master of Science in Sports Medicine from Georgia State University in 2015, and a PhD in Kinesiology with a concentration in Athletic Training from Michigan State University in 2019. While at Michigan State University, she completed her dissertation on examining simulated driving performance in concussed and non-concussed athletes", with internal cognates of sport psychology and youth development. 
Jennifer has over 10 years of academic and clinical experience in athletic training from various establishments (high school, college, orthopedics, & pediatrics). She is a member of the National Athletic Trainers' Association, Southeast Athletic Trainers' Association, and the Alabama Athletic Trainers' Association. Additionally, she is an instructor for the American Heart Association and is licensed in the State of Alabama as a certified athletic trainer. She has over 15 publications, 40 local and national presentations, and has received over $40,000 in internal and external grants in her professional career. Jennifer resides in Southside, AL with her husband Michael, their son Cooper, and their dog Maverick.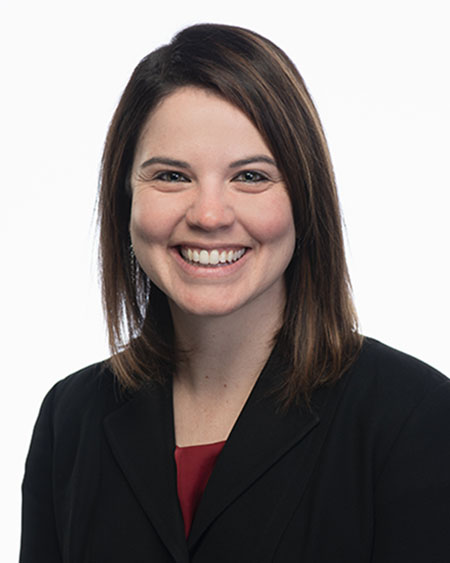 Courses Taught
AT 517; 527; 537: Physical Exam I, II, III

AT 518; 528; 538: Physical Exam Lab I, II, III
AT 526; 536, 546, 556, 566: Clinical Education I, II, III, IIII, IV, V
HPE 590: Directed Studies in Wellness and Sports Studies
Publications and Presentations
Pacewicz CE, Rowley TW, Savage JL. (2022). The Role of Physical Activity on the Link Between Stress, Burnout, and Well-Being in Athletic Trainers. Journal of Athletic Training. [Impact Factor: 2.478].

Petit KM., Savage JL., Bretzin AC., Anderson M, Covassin T., (2020). The Sport Concussion Assessment Tool-5 (SCAT5): Baseline Assessments in NCAA Division I Collegiate Student-Athletes. International Journal of Exercise Science.
Savage JL. (2019). Examining Simulated Driving Performance among Athletes with a Sport-Related Concussion. Doctoral Dissertation. 
Savage JL & Covassin T. (2018). The Self-Efficacy of Certified Athletic Trainers in Assessing and Managing Sports-Related Concussions. Journal of Athletic Training. 53(10): 983-989. [Impact Factor: 2.478].
Education
Western Carolina University, BS in Athletic Training, 2013

Georgia State University, MS in Sports Medicine, 2015
Michigan State University, PhD in Kinesiology with a Concentration in Athletic Training, 2019