B.S. in Chemistry - Medicinal Chemistry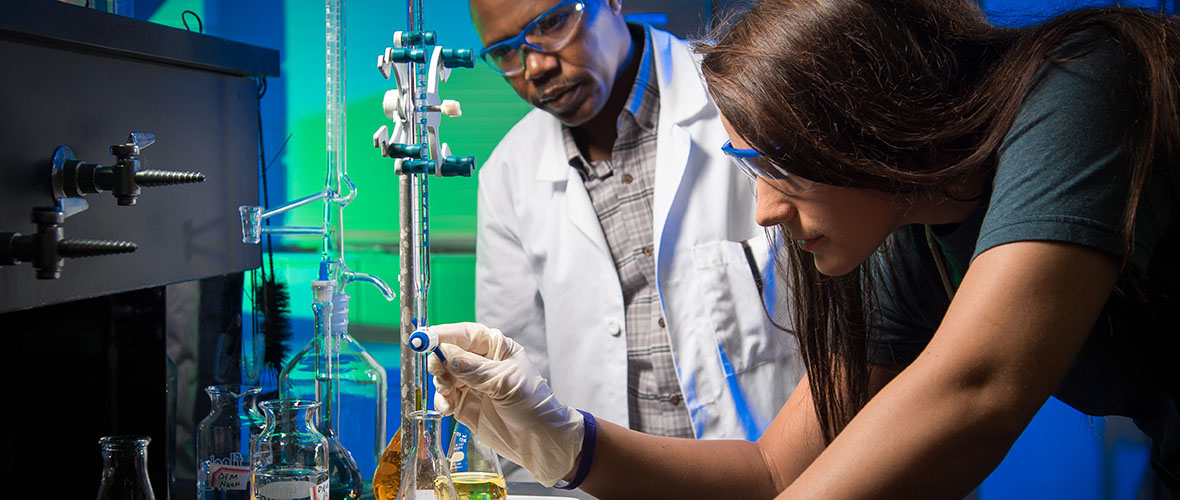 The concentration in Medicinal/Pharmaceutical Chemistry is designed for motivated students seeking careers in medicine, pharmacy, veterinary medicine, or medically related research. We specifically designed this program to meet the rigorous requirements for students interested in continuing their education in fields of study that will prepare them for these fast-paced, integrated environments. This program will help students create a competitive application portfolio.
Potential Careers
Medical Doctor
Pharmacist
Veterinarian
Dentist
Pharmacologist
Toxicologist
Researcher
Median Annual Salary
Those who complete this course of academics will be suited for extremely high paying positions after completed medical, dental, veterinary, pharmacy, or other medically allied fields.
Additional Facts
This program is rigorous and will require a serious effort on the part of students and faculty. We want our students to be competitive and prepared for the continuation of study in these very demanding professional schools. We will work with you to give you every opportunity to succeed. We will introduce you to research, and work toward presentations at chemical conferences opening many opportunities that those who are prepared can enter.