Dr. Ronnie Clayton
Glenn Huie Chair & Eminent Scholar
257 Merrill Hall
256-782-5715
rclayton@jsu.edu   
Professor Clayton joined the faculty of the Department of Finance, Economics and Accounting in June 2000.  His teaching and research interest are in the areas of U.S. and international investing, asset valuation and financial issues in bank management.  Among the journals in which he has published articles are the Journal of Financial Research, Decision Sciences, the Financial Review, the Financial Management Journal, the Journal of Portfolio Management, the Journal of Personal Finance and Advances in Financial Planning and Forecasting.    During his career Dr. Clayton has served on the faculty of the University of Georgia, the University of Kentucky, the University of Tennessee, the University of Central Florida and the Crummer Graduate School of Business at Rollins College.  Dr. Clayton earned his Ph.D. in Business Administration at the University of Georgia in 1982.  His BSBA and MA degrees were earned at the University of Alabama in 1976 and 1978, respectively.  Dr. Clayton regularly provides expert analysis and testimony for cases involving mortgage derivatives, mortgage valuation and the valuation of financial institutions.  His recent consulting activities involved the valuation of approximately 6,000 mortgages in the bankruptcy proceedings for a very large Home Mortgage firm.  He also advised the creditors valuation of collateralized debt obligations in the bankruptcy proceedings of Lehman Brothers Holding, Inc.   Dr. Clayton is also involved with the development and strengthening of partnerships between JSU and universities in China.  He teaches the equivalent of FIN 301 Financial Management at Lishui University in Lishui City, China each May.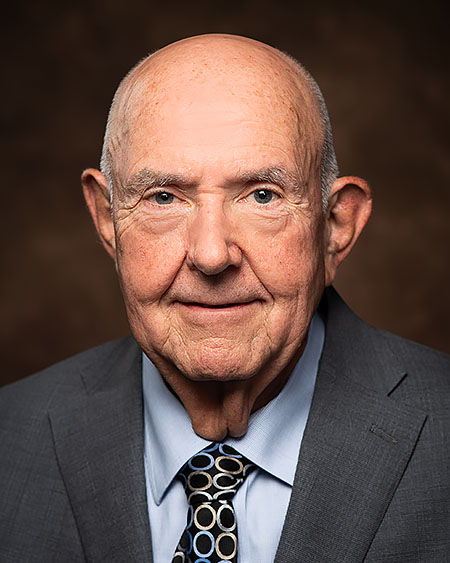 Courses Taught
FIN 434 International Financial Management
FIN 590 International Financial Management (Graduate course)
FIN 361 Bank Management
FIN 397 Financial Institutions and Markets
Other Responsibilities
Dr. Clayton has serve as Executive Director of the Southern Finance Association (SFA) since 1992. The SFA sponsors an annual research conference for academic professionals in Finance and is co-sponsor of the Journal of Financial Research.  Dr. Clayton is responsible for selecting the locations for the annual conference, planning the conference, and administration of the daily operations of the SFA.