Dr. Robert J. Landry, III
Distinguished Professor of Finance
Room 250, Merrill Hall
256-782-8419
rlandry@jsu.edu
Dr. Landry is a Professor of Finance in the College of Business and Industry at Jacksonville State University where he teaches business law, economics and real estate law courses.  He has also served as an Adjunct Professor of Law at The University of Alabama School of Law. 
Dr. Landry earned a Juris Doctorate, magna cum laude, from The University of Alabama School of Law in 1994 and a Ph.D. in Public Administration and Public Policy from Auburn University in 2005.  He earned his B.S. in Economics and Political Science from the University of North Alabama and an MPA from Jacksonville State University. 
Following law school, he served as law clerk to a U.S. bankruptcy judge and has extensive legal experience in bankruptcy and commercial law.  Dr. Landry has over 25 years of legal experience representing private parties and government agencies in federal courts.  
Dr. Landry has published over fifty articles dealing with bankruptcy law, commercial law, ethics and public policy in journals such as the Rutgers Business Law Journal, Michigan State Journal of International Law, Mississippi Law Journal, American Bankruptcy Law Journal, and the Policy Studies Journal.  His current research areas include consumer bankruptcy reform and policy, tax regressivity and equity, and small business chapter 11s.  
He has received numerous awards for his excellence in research including the following: Distinguish Proceedings Award from the Academy of Legal Studies in Business (2014); Best Paper Award from the Western Academy of Legal Studies in Business (2013); Dean's Faculty Award for Excellence in Research from Jacksonville State University (2012); and the Journal of Legal Studies in Business Best Paper Award (2008).  In 2008 he earned the Faculty Scholar Lecturer Award for 2007-2008 from Jacksonville State University.  
From 2012-2014 Dr. Landry serviced as the editor-in-chief of the Journal of Legal Studies Education, the legal studies discipline's premier peer-reviewed pedagogical journal.  From 2013 to 2019 he served as a staff editor for the American Business Law Journal (ABLJ).  In 2019 Dr. Landry was appointed to the ABLJ editorial board as an Articles Editor. 
Dr. Landry is a member of Alabama State Bar and is admitted to practice in the U.S. District Court for the Northern District of Alabama.  He is a member of the Academy of Legal Studies in Business, the International Association of Consumer Law and the American Bankruptcy Institute.
Recent Publications:
Reform Right this Time?, OHIO STATE BUSINESS LAW JOURNAL (forthcoming 2022).

Factors Related to Hospital Bankruptcy: 2007-2019,  JOURNAL OF ACCOUNTING AND
FINANCE  (forthcoming 2021) (with Carroll, N.; Landry, A.Y.; Erwin, C.E.; Cendoma, P.).
"Student Loan Prisoners": Reforming the Bankruptcy Code to Strengthen America's Social
Safety Net, __ CONSUMER FINANCE LAW QUARTERLY __ (forthcoming December 2020).

Enhancing Rescue in Chapter 11: Lessons from Reform Efforts in the United Kingdom,
57(2) AMERICAN BUSINESS LAW JOURNAL 227-279 (Summer 2020).
SBRA: Eligibility, Governance and Oversight, 37(12) AM. BANKR. INST. J. 28-29, 40 (December 2019).
Access to Justice and the Denial of Stay in a Pending Bankruptcy Appeal: Reviewability by the Courts of Appeals, 8(2) AMERICAN UNIVERSITY BUSINESS LAW REVIEW 179-200 (Summer 2019).

Credit Card Debt and Consumer Bankruptcy: Can We 'Nudge' Our Way Out?, 27 AMERICAN BANKRUPTCY INSTITUTE LAW REVIEW 139-159 (Summer 2019).

Ten Years after Consumer Bankruptcy Reform in the United States: A Decade of Diminishing Hope and Fairness, 65(4) CATHOLIC UNIV. L. REV. 693-712 (Summer 2016).
Empirical Scientific Research in Legal Studies Research – A Missing Link, 33(1) JOURNAL OF
LEGAL STUDIES EDUCATION 165-170 (WINTER 2016).

The Risk-Shifting Effect of Business Bankruptcy: A Statutory Solution to Provide Additional
Protections for Personal Guarantors of Debts by Closely-held Business Ventures (with Jason
Gordon) 32 EMORY BANKRUPTCY DEVELOPMENTS JOURNAL 67 (2015).
Bankruptcy Reform's Impact on Access to Bankruptcy's "Fresh Start" Policy: Reforms Needed to
Restore Access to Justice 7 WILLIAM AND MARY POLICY REVIEW 51 (Fall 2015) (with David
W. Read).

"Stripping Off" Home Mortgages in Chapter 7: A Lifeline to Debtors, 43(4) REAL ESTATE LAW
JOURNAL 380-403 (Spring 2015).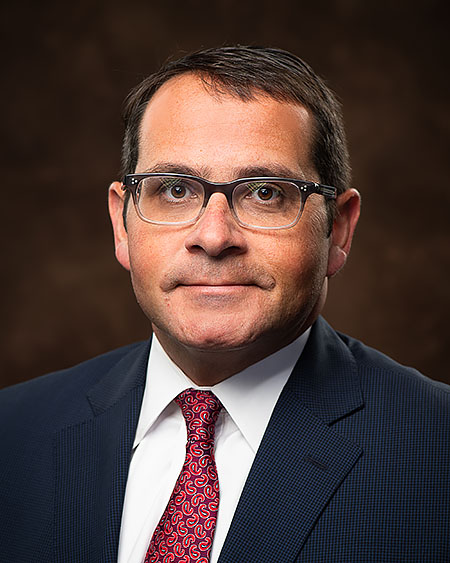 Courses Taught
FIN300 Business Law
FIN292 Legal and Social Environment of Business
FIN341 Principles of Real Estate
EC221 Principles of Microeconomics
BA525 The Legal and Regulatory Environment of Healthcare