Dr. Keith Lowe
Professor of Business Statistics
249 Merrill Hall
256-782-5506
klowe@jsu.edu    
PhD - The University of Alabama
MBA - Jacksonville State University
BS - Jacksonville State University
Dr. Lowe is a native of Hokes Bluff, Alabama and has been employed at JSU since 1997.  
His publications include 32 scholarly articles in academic journals, 34 peer-reviewed conference proceedings, and more than one dozen additional research articles. 
His articles have appeared in the following academic journals: 
Journal of Business, Industry, & Economics
Academy of Business Research Journal
Research in Higher Education Journal
Journal of Strength and Conditioning Research
Journal of Applied Financial Research
E-Journal of Business & Economic Issues
Midwestern Business and Economic Review
Journal of Business and Accounting
International Journal of Business, Accounting, and Finance
Journal of Finance and Accountancy
Journal of International Finance Studies
The International Journal of Business and Finance Research
Journal of International Finance and Economics
International Journal of Business and Economics Perspectives
International Journal of Business Research
Journal of Business Leadership Today
Business Journal for Entrepreneurs
The E-Business Review
Journal of Legal, Ethical, and Regulatory Issues
International Journal of Education Research
Academy of Educational Leadership Journal 
Additionally, he has presented research at more than 30 peer-reviewed academic conferences and published several book reviews.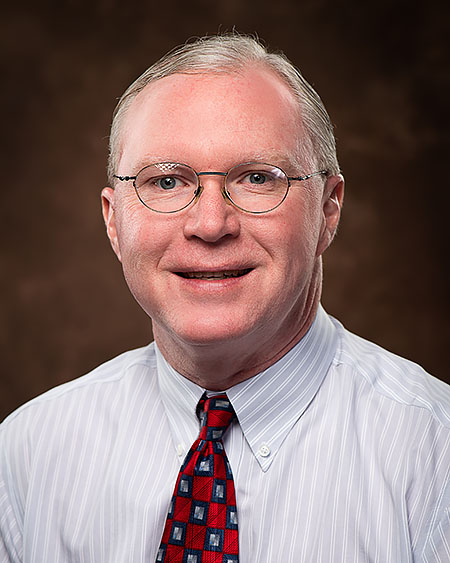 Courses Taught
ST 260 – Statistics & Quantitative Methods I
ST 261 – Statistics & Quantitative Methods II
ST 345 - Data Analytics for Business
BA 500 – Statistics & Quantitative Methods (Graduate) 
BA 530 - Business Analytics
Academic/Research Interests
Gambling Theory: probability of events associated with gaming industry and games of chance, including poker, blackjack, roulette, slot machines and other various outcomes affiliated with casino establishments.
Gaming Revenues: includes proceeds from casino-based and other related establishments across various U.S. states and gaming commissions.
Sales Tax Policy: sales tax rates, policy issues such as sales tax holidays, technology in tax collections, and legal decisions across Federal and state governments.
Stock Market Indices: includes market indicators at the micro- and macro-economic levels and their effects on stock market indices such as the Dow Jones Industrial Average, Standard & Poor's 500, and NASDAQ.
Sports Gambling & Policy: sports-related gambling wagers and the expansion of the industry under recent Federal legislation outlined in U.S. Supreme Court decision Murphy v. National Collegiate Athletic Association (2018).
Consumer Bankruptcy Rates: includes policy and reform issues governing consumer and business bankruptcy chapters such as Chapter 13, Chapter 7, and Chapter 11.
Financial Statement Variables: analysis of financial statement variables such as income statement, balance sheet, and cash flow account ratios and their effect on stock prices of U.S. companies.
Payday lending Industry: includes interest rates, policy decisions, and related legislation across various U.S. states governing consumer paycheck loans.
Other Responsibilities
Dr. Lowe serves as the faculty advisor for the JSU Chapter of Beta Gamma Sigma, the national business honor society.  Dr. Lowe's other interests and hobbies include distance running and travel.