Our mission is to 
develop
 a thoroughgoing, science-based psychology curriculum for understanding behavior; to 
establish
 student learning outcomes related to basic psychological principles, research methods, critical thinking, and professional skills; and to 
support
 student participation in faculty research programs and community service projects.  We design these experiences to allow our students the opportunity to 
practice
 discussing major psychological principles and research findings; to 
apply
 psychological principles and procedures in real-life settings; and to eventually 
pursue
 careers in an array of human-service industries or admission to various graduate programs. 


Our master's program has a 
Behavior Analyst Certification Board
 (BACB)-approved course sequence and is accredited by the 
Association for Behavior Analysis International
.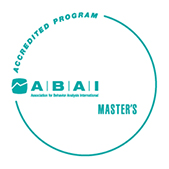 211 Ayers Hall
Jacksonville State University
700 Pelham Road North
Jacksonville, AL 36265
(256) 782-5402
psychology@jsu.edu

---
Department News
---
Spring & Summer 2014 Graduating Seniors:
The Psychology Major Field Test (MFT) will be given on Tuesday, April 8, Thursday, April 10, and Friday, April 11, at 2:30 p.m. in room 204 Ayers Hall. Please contact Annette Carter at (256) 782-5402 to register for the exam. The deadline to register is March 21, 2014.
Graduating Psi Chi Members:
Honor Cords - $17.00 ea.
Medallions - $22.00 ea.
To order, please contact the secretary, Annette Carter, at (256) 782-5402.