Student Involvement Committee (SIC)
Anonymous Suggestions   
Mission/Vision
The mission of the Student Involvement Committee (SIC) is to provide students with an opportunity to collaborate with peers, faculty and administration in an effort to develop initiatives and enhance curriculum within the College of Nursing (CON).  Students are valued as collaborative partners who engage in personal and professional growth and development, while providing valuable input and feedback. This mission includes empowering students to embrace diversity, develop leadership skills and become responsible members of society. This effort is supported by the introduction of innovative efforts to support student leadership skills, fostering effective problem solving/conflict resolution abilities, and establishing collaborative relationships to enrich the student experience.
Team Initiated Problem (TIP) Solving Model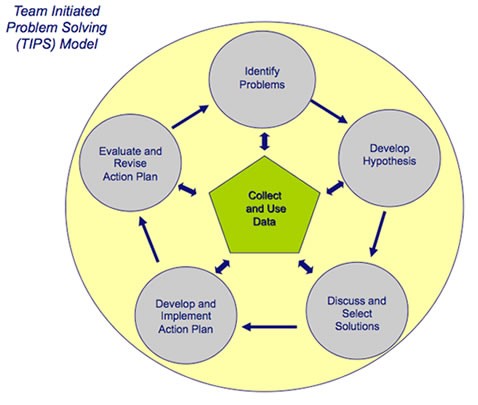 Review of Problem Solving Model
What is Team-Initiated Problem Solving (TIPS)?
TIPS is a framework for conducting effective meeting operations and using data for problem-solving & decision making.
TIPS was developed by Steve Newton, Rob Horner and Anne Todd, University of Oregon , Bob Algozzine and Kate Algozzine, University of North Carolina at Charlotte and funded by Institute of Education Sciences (IES), 2008-2012
http://www.ncpublicschools.org/curriculum/responsiveness/psmgraphics/
Meeting Agenda
Town Hall Meeting with Administrative Team
May 12, 2014 8:00 am - 9:00 am in CON Auditorium
Drs. Christie Shelton and Betsy Gulledge
Town Hall Meeting Flyer