JSU Spring 2015 Commencement Set for May 1 on Burgess-Snow Field
JSU Spring 2015 Commencement Set for May 1 on Burgess-Snow Field
04/28/2015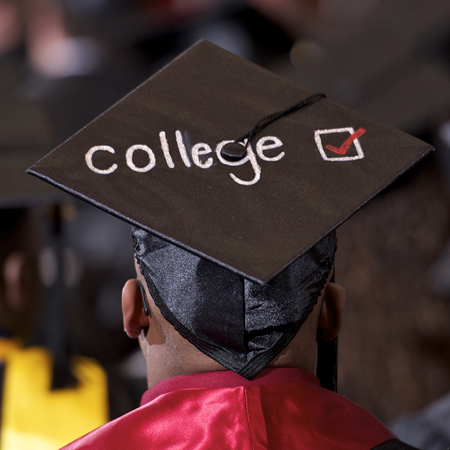 Jacksonville State University announces Spring 2015 Graduation, which will take place on Friday, May 1 at 6:30 p.m. on Burgess-Snow Field. This commencement marks Dr. Bill Meehan's last as JSU President, as he will retire at the end of June. JSU alumna Vonda White, founder and executive director of Camp Pillsbury in Minnesota, will give the commencement address. 
Jacksonville State University congratulates the nearly 800 graduates who will receive diplomas, and we welcome family and friends to our campus and the ceremony.
Parking for guests, including handicapped, is available surrounding the graduation entrances. Sign language interpreting will be provided on the stage.
Commencement will be televised on WEAC-TV24 (local Cable One channel 9). It can also be viewed live from a computer on the web via the JSU Television Services website.
Graduating students needing information may find it on the Registrar's website.