Tori Gaddy Promoted to Assistant Registrar
Tori Gaddy Promoted to Assistant Registrar
01/24/2014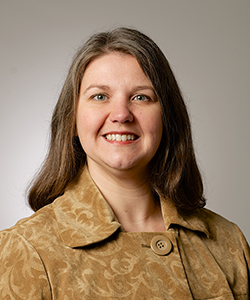 Tori Goode Gaddy, an alumna and employee with more than a dozen years service to Jacksonville State University, is JSU's new assistant registrar.
Ms. Gaddy recently stepped into the vacancy created by another promotion in the Registrar's Office, that of Emily White, who was announced as the University's new registrar in September 2013.
Ms. Gaddy earned her Bachelor of Arts in communication and English (cum laude and with special honors in English) from JSU in 1996. Following graduation, Ms. Gaddy served as secretary at the First United Methodist Church in Anniston. In 2001, she returned to JSU as an employee, working in administrative positions until April 2007, when she became a certification advisor in the JSU Teacher Service Center. In April 2011, Ms. Gaddy was named JSU Employee of the Month and has served on numerous committees for the university. 
She and her husband, Craig, have two children, Ashton and Cole, and are members of Friendship Missionary Baptist Church. 
Related Story- Emily White Assumes Position of JSU Registrar