Spring Commencement Set for April 26; Dr. Glen Browder Will Deliver Address
Spring Commencement Set for April 26; Dr. Glen Browder Will Deliver Address
04/17/2013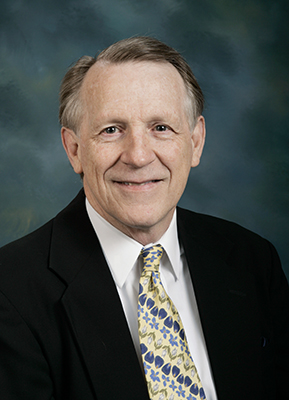 Dr. Glen Browder, former U.S. Congressman and Emeritus Professor of American Democracy at JSU, will speak at Jacksonville State University's spring commencement on Friday, April 26 at 6:30 p.m. on Burgess-Snow Field at JSU Stadium.
Dr. Browder has bridged the gap between classroom civics and real-world government during an extensive career as college professor and public official. He was a member of the political science faculty at JSU from 1971-1987. He retired in 2005 and is now engaged in research, writing and speaking on American democracy and southern politics.
He began his political career in Montgomery, where he served in the Alabama House of Representatives from 1983-1986. Among his accomplishments in the state legislature were passage of the Browder Education Reform Act of 1984, the Alabama Crime Victims Compensation Act of 1985, and the Alabama Performance-Based Career Incentive Program Act of 1985. He served as Alabama Secretary of State from 1987-1989. During his tenure in the U.S. Congress (1989-1997), he served on the House Armed Services Committee and the House Budget Committee. He accepted two academic positions, serving as Distinguished Visiting Professor in the Department of National Security Affairs at the Naval Postgraduate School in 1997 and returning to JSU in 1999 as Eminent Scholar in American Democracy. He has published three books, The Future of American Democracy, The South's New Racial Politics, and Stealth Reconstruction. Additionally, his biography, Professor-Politician, was written by journalist Geni Certain. His articles and commentary have appeared in numerous national publications and he has participated in a variety of international programs.
He and his wife, Becky, have one daughter, Jenny Rebecca.
At the ceremony, JSU will bestow upon Dr. Browder the honorary doctor of letters for his accomplishments on behalf of the citizens of Alabama.
JSU's Spring Commencement will be televised on WEAC-TV24 (local Cable One channel 9). It can also be viewed live from a computer on the web via the JSU Television Services website. 

The ceremony will then be archived for two weeks after commencement.
Graduating students needing information may find it on the Registrar's website.
Photo: Dr. Glen Browder