IASP
THE DEADLINE FOR THE 2013-2014 IASP SCHOLARSHIP APPLICATION IS
FEBRUARY 08, 2013.

Eligibility Requirements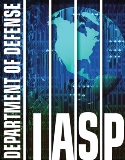 Application Form
Checklist



INFORMATION

Information assurance (security) is considered so important to our national defense that a formal DoD IASP was established by the National Defense Authorization Act for 2001 (Public Law 106-398). The purpose is to promote the education, recruitment, and retention of rising junior and senior undergraduate and graduate/doctoral students in information assurance studies and of students seeking graduate certificates in information assurance disciplines.
The DoD is seeking rising junior and senior (third and fourth year) undergraduate and graduate/doctoral students who are interested in full-ride scholarships (full cost of tuition, fees, and books + $17,000 stipend for undergraduates or $22,000 for graduate students) for concentrated studies in information assurance. Students selected for the program will receive full scholarships. This requires the student to agree to serve one year of service to the DoD, upon graduation, for each year of scholarship received, in addition to the internship identified below. An opportunity also exists for scholarship payback through military service. Individuals choosing to enlist or accept a commission to serve on active duty in one of the Military Services shall incur a service obligation of a minimum of 4 years on active duty in that Service upon graduation. The Military Services may establish a service obligation longer than 4 years, depending on the occupational specialty and type of enlistment or commissioning program selected.
During breaks in their academic studies, Information Assurance Scholars will receive progressive, hands-on experience in information security internships. In return, scholars must agree to some restrictions and obligations regarding curriculum, GPA, and pre- and post-program employment. If all conditions are met, Information Assurance Scholars will receive full-time conditional/permanent positions in Components of the DoD upon program completion.

ELIGIBILITY REQUIREMENTS

To be eligible for the IASP opportunity described in this announcement, you must meet all of the following minimum requirements:
1. You must be 18 years of age or older.
2. You must be a citizen of the United States at the time of application.
3. You must be enrolled (or accepted for enrollment) in one of the identified CAE colleges or universities listed in this announcement.
4. You must have completed at a minimum the first two years of an undergraduate degree program and be eligible to (a) begin either the third or fourth years of an undergraduate degree program; or (b) begin the first or second year of a master's degree program.
5. You must be pursuing a course of study and/or have a declared major in one of the scientific, technical or managerial disciplines related to computer and network security, with a concentration in an information assurance function.
6. See the web page information below, which provides more information about fulfilling the necessary security requirements. Failure to be able to obtain a security clearance is grounds for dismissal from the DoD IASP. You must be able to obtain the required security clearance for the position selected. You may be required to undergo certain tests, including drug and polygraph tests, to obtain and maintain a clearance. Before you may be awarded a scholarship or hired by DoD, you will be required to complete certain forms to initiate the security clearance process. Some of these forms will require that you reveal extensive information about your background, such as potentially sensitive information about your financial circumstances and any arrests and/or convictions for offenses of any kind. You must agree to all of these conditions of employment and you must complete these forms as a condition of financial assistance and appointment.
7. The information about eligibility for security clearance is found in the current web pages of the Office of Personnel Management (OPM) . It is highly recommended that you review and understand the requirements prior to signing up to participate in the DoD IASP.
8. Academic Sufficiency. The CAE shall review the application materials, and conduct such verification as may be necessary to establish the following standards of academic sufficiency. CAEs shall exclude from further evaluation (and provide an endorsement of "Not Recommended" for) any applicant unable to meet the following academic requirements:
* The applicant is pursuing a course of study and/or has a declared major in one of the scientific, technical or managerial disciplines related to computer and network security.
* As an undergraduate student, the applicant has a 3.2 out of a 4.0 grade point average (GPA) or, as a graduate student, the applicant has a 3.5 GPA out of 4.0.
* The applicant's demonstrated potential for academic success and fulfillment of degree requirements is substantial. CAEs shall review the factors enumerated below, and shall exclude from further evaluation and not recommend any candidate unable to achieve a minimum score of 2 points on a 5-point scale. Scale values range from Insufficient Potential (One), Sufficient Potential (Two), Average Potential (Three), High Potential (Four), and Superior Potential (Five). Factors to be considered in arriving at the rating for demonstrated potential are:
1. The applicant's transcript(s) from all institutions of higher education attended
2. The applicant's current Grade Point Average (GPA)
3. Academic honors, distinctions and awards
4. Letters of reference
5. Knowledge and Ability based on Student Endorsement and Ranking Form


Send inquiries to Dr. Guillermo A. Francia, III, CISA Director


Access the complete DOD announcement