Active Science for Active Minds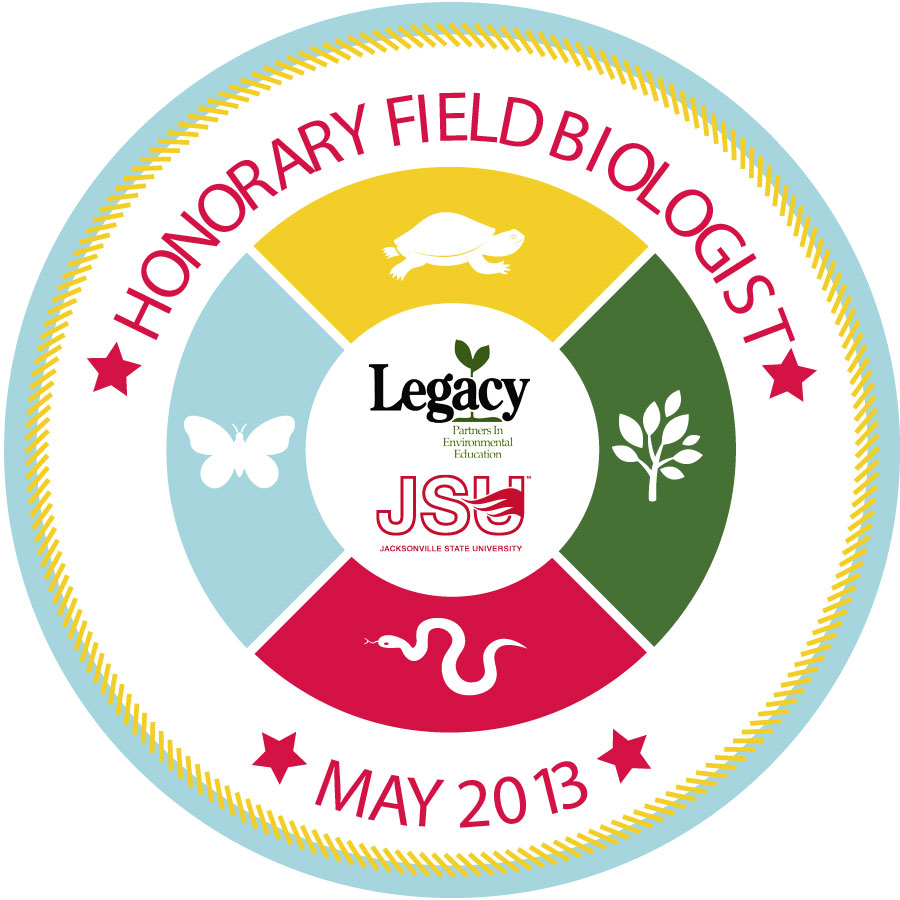 Drs. Lori Tolley-Jordan, Mark Meade, Chris Murdock and Jimmy Triplett participated in a hands-on, student centered learning mission sponsored by Legacy Inc., Partners in Environmental Education.
The $7,000 grant entitled "Active Science for Active Minds" involved hands-on workshops in May 2013. The project served 190 children from local Northeast Alabama middle schools during May 2013. The students received badges that made them "honorary field biologists" who learned about Herpetology, Invertebrate Zoology, Ichthyology, and Botany at Terrapin Creek near Piedmont, AL. The goal of this project was to help children understand Alabama's natural systems by actively participating field based workshops. During each workshop, students were divided into "research teams" and studied fish collecting/identification with Dr. Meade, invertebrate collection/identification with Dr. Tolley-Jordan, plant collecting/identification with Dr. Triplett, and reptile/amphibian collection/identification with Dr. Murdock. Participants used field guides (designed by the four researchers specifically for the workshops) and scientific collecting techniques to understand the natural systems in Northern Alabama. In the end, the goal of the project was to instill enthusiasm and appreciation of Northeast Alabama's natural resources that will promote conservation by future generations.