Prospective Students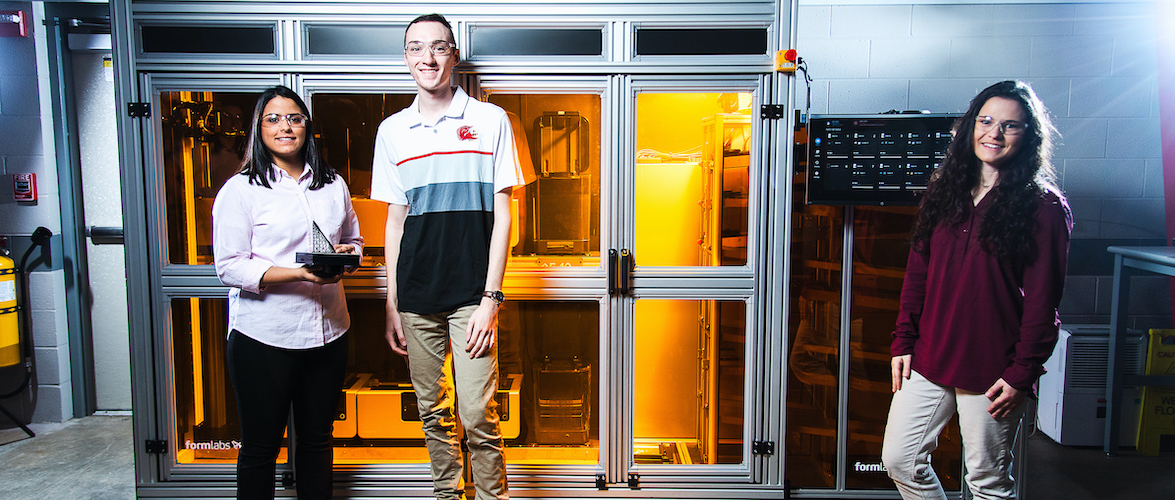 Thanks for your interest in the Department of Applied Engineering at JSU! We have a number of programs that all lead to fulfilling careers in a number of industries. Whatever your future plans include, our graduates prove that the Department of Applied Engineering prepares students for successful careers wherever they go!
As a part of the School of Business and Industry at JSU, we are dedicated to developing manufacturing leaders who will help their organizations thrive in today's competitive global environment. Coursework combines theoretical concepts, practical application of engineering principles, and hands-on experience with the latest technologies. Outside the classroom, students participate in industry projects, co-op education experiences, and industrial internships prior to graduation. As a result, the demand for our graduates is great.
For more information about each of our programs, please visit the Undergraduate Programs page, and discover more about where the Department of Applied Engineering can take you!
Frequently Asked Questions
People who work in engineering-related careers enjoy solving problems in order to make life easier for others. Working either independently or with a team to analyze problems is something that engineers excel at. If you have an analytical mindset, are interested in designing things, are intrigued with technical devices and how they work, or you're interested in how engineering is applied within different types of businesses, then a career in an engineering field may be right for you.
Programs offered within the Department of Applied Engineering focus upon the application of engineering principles for effective problem solving in today's workplace. While traditional engineering programs, such as chemical or mechanical engineering, focus heavily on theory, applied engineering emphasizes the application of engineering theories to solve industrial problems. More than just skills training, applied engineering students learn technical concepts, but couple those with the ability to clearly communicate and work collaboratively with others, among other 21st century workplace skills.
JSU does not offer an engineering degree, but has
a two-year pre-engineering program
that will permit the majority of students to transfer with junior standing to most undergraduate engineering programs at other colleges and universities.
Students are encouraged to strengthen their background in mathematics and the physical sciences. Algebra, plane geometry, trigonometry, solid geometry, general science, physics, chemistry, and any advanced mathematics courses are beneficial to any student interested in pursuing an engineering-related career.
All of the undergraduate programs are four year, Bachelor of Science degrees that require a minimum of 120 semester hours. The actual time required to complete a degree varies based on student scheduling preferences.
Engineering-related professionals continue to be in high demand. According to the US Bureau of Labor Statistics, the manufacturing sector employs more engineers than any other industry. Our students are recruited by companies both locally, statewide, and nationally, earning competitive salaries. Graduates of our Occupational Safety and Health Management program are also in high demand, with companies visiting campus regularly to recruit students and graduates.