JSU Partners with ReUp Education to Support Adult Learners
11/16/2023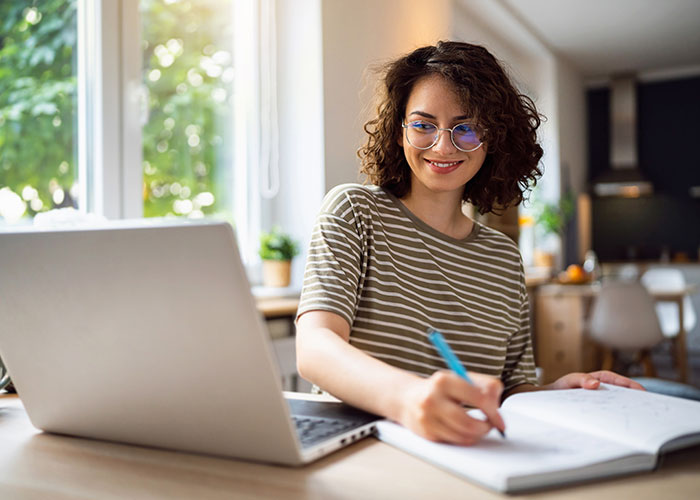 JSU's partnership with ReUp is aimed at helping adult learners complete their degrees. (Photo by SrdjanPavlovic@ Getty Images)
From kindergarten to college, more than 35 percent of students across the US are over age 25. Yet, adult learners experience lower college completion rates than their younger peers, often due to a wide range of barriers. To better support this population of students, Jacksonville State is partnering with ReUp Education.


Using patented technology and one-on-one personalized coaching, ReUp's approach will help JSU reach learners who have previously put a pause on their education. Returning students will be provided holistic support from ReUp, addressing key factors that impact their decision to re-enroll and continue their unique journey toward earning a degree.


"Through our Finish What You Started program, we had already laid the groundwork and developed a path for our stopped-out students to return and complete their degree at Jax State," said President Don C. Killingsworth, Jr. "This partnership with ReUp enhances and expands our reach to these students and provides them an opportunity to 'finish what they started'."


Since 2015, ReUp has been helping higher education institutions engage, enroll and support adult learners. As part of the partnership, ReUp will serve as an expert on adult learners for JSU, offering institution-specific insights and strategic recommendations based on industry trends, millions of data points on adult learners and direct learner feedback.


"As a former adult learner, I know only too well the challenges that face other adult learners as they pursue a degree," said Terah Crews, CEO of ReUp. "Time, money and a support system are all crucial elements of a learner's journey through higher ed, yet for too many of these degree-seekers, these factors are massive barriers to completion. Through our new partnership with Jacksonville State University, we are helping expand the support and resources available for adult learners, in turn helping to make the rollercoaster ride of higher education just a little less turbulent."


Completing a college degree has profound impacts on social and economic mobility. Those with a degree are half as likely to be unemployed as those with only a high school diploma and demonstrate significantly higher levels of happiness, health and community involvement. According to the Higher Education Partnership of Alabama, college graduates will earn approximately a million dollars more over the course of their careers than state residents without a bachelor's degree.


Are you a former JSU student who needs help getting back on track? Contact our Enrollment Management team at reenroll@jsu.edu.