Alan Medders Named Vice President of Philanthropy
11/16/2023
by Buffy Lockette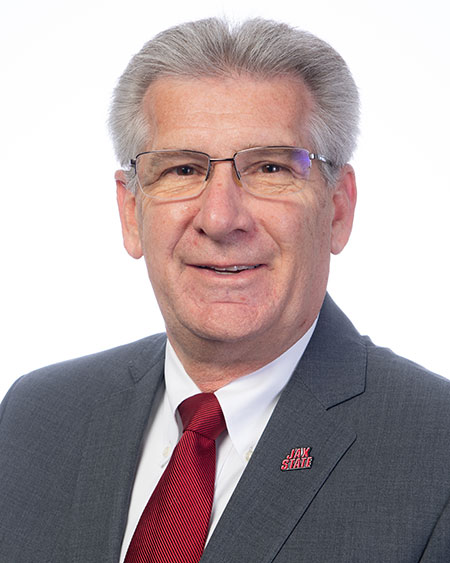 Dr. Alan Medders, who has served as Interim Vice President of Advancement at Jacksonville State University since July, has been appointed Vice President of Philanthropy by its Board of Trustees – bringing with him 30 years of higher education leadership experience.
This decision reflects a title change for the JSU Division of Advancement as well as its senior leader. The division will now be known as the Division of Philanthropy, led by the Vice President of Philanthropy.
"The board and I are pleased Dr. Medders agreed to continue serving in this role for the long term," said JSU President Don C. Killingsworth, Jr. "He has a strong track record of securing major gifts at peer universities throughout his impressive career. We feel he will play a vital role in advancing the university in the years ahead."
Medders has served as Vice President of Advancement at three universities over his career, including Campbellsville University in Kentucky, the University of North Alabama and Columbus State University. Since 2017, he has served as principal of Higher Education Leadership Search.
Native to Anniston, Medders completed his undergraduate education at Samford University upon graduating from Anniston High School in 1980. After receiving a Bachelor of Arts, he began his career in ministry, earning a Master of Divinity and a Doctor of Ministry from the Southern Baptist Theological Seminary in Kentucky. He received a Ph.D. in higher education administration from the University of Tennessee, Knoxville in 2013.
In his new role, Medders will provide senior leadership for the Division of Philanthropy, with oversight of the university's fundraising, alumni relations, and marketing and strategic communications efforts. He will also serve as executive director of the JSU Foundation.
"I was honored to serve in the interim role as I am now to assume the permanent position," Medders said. "I am excited about the university's philanthropic opportunities and what I believe we can achieve at Jacksonville State."
Medders resides in Anniston with his wife of 38 years, JSU alumna Denise Huckaby Medders, with whom he shares two daughters, Alison and Andrea, as well as two grandchildren.