Summer Program Prepares Deaf and Hard of Hearing for College
06/07/2023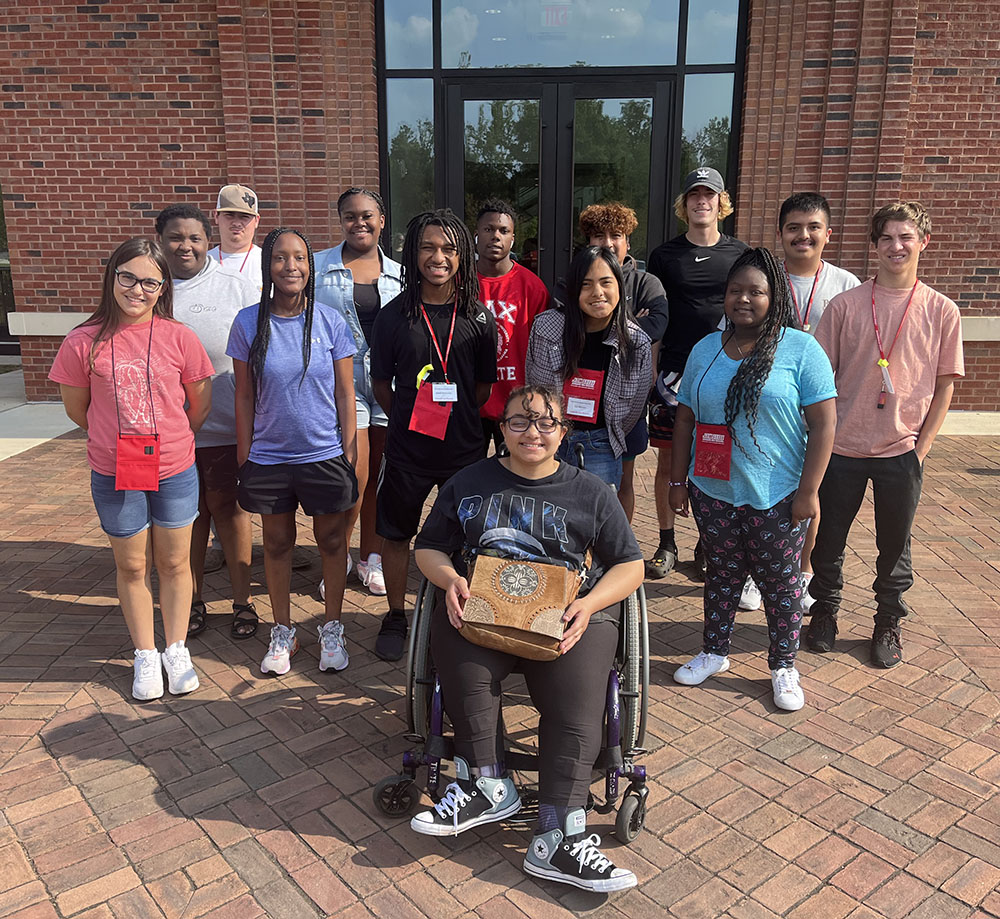 by Madison Parker
For nearly two decades, JSU Disability Resources has hosted a summer camp for recent high school graduates who are Deaf or Hard of Hearing. This week, 20 participants are on campus for the annual program presented by the university and the Alabama Department of Rehabilitation Services.
"The main goal is to prepare students for college in addition to career exploration," said Jennifer Yocum, coordinator of Deaf and Hard of Hearing Services at JSU. "Self-advocacy and understanding accommodations and why they are needed is important. We want to prepare them for a glimpse of what college will look like."
A typical day at camp consists of meals at Jack Hopper Dining Hall, college-style courses, career exploration activities and lessons on important skills such as time management and note taking. Several departments across campus step in to help with curriculum. The University Police Department, for example, holds a simulation with "drunk goggles" to enforce safety and teach students how to handle situations on campus as a person with hearing loss.
Many of the participants will go on to enroll at JSU, where there are currently 17 students who identify as Deaf or Hard of Hearing registered with Disability Resources. The staff works to make college accessible for students. This is achieved through reasonable accommodations under federal and state laws including the Americans with Disabilities Act of 1990 and Section 504 of the Rehabilitation Act of 1973.
"We have an incredible team in Disability Resources dedicated to creating a diverse learning environment that promotes inclusion while providing equal access to educational opportunities for students with disabilities," said Dr. Sean Creech, director of Disability Resources. "The office views disability as an identity that is integral to our campus community and the larger society just like any other part of our identities. Efforts like this camp are one of the many programs and activities which foster an inclusive and equitable environment for students."
For the past decade, the camp has culminated with a concert by Birmingham-based Beatles tribute band, The Beatlads. This year's event will be held on Friday, June 9, at 7 p.m. in Stone Center. The event is free and open to the public, and sign language interpretation will be provided.