University Announces Juneteenth Celebration, Holiday Hours
06/12/2023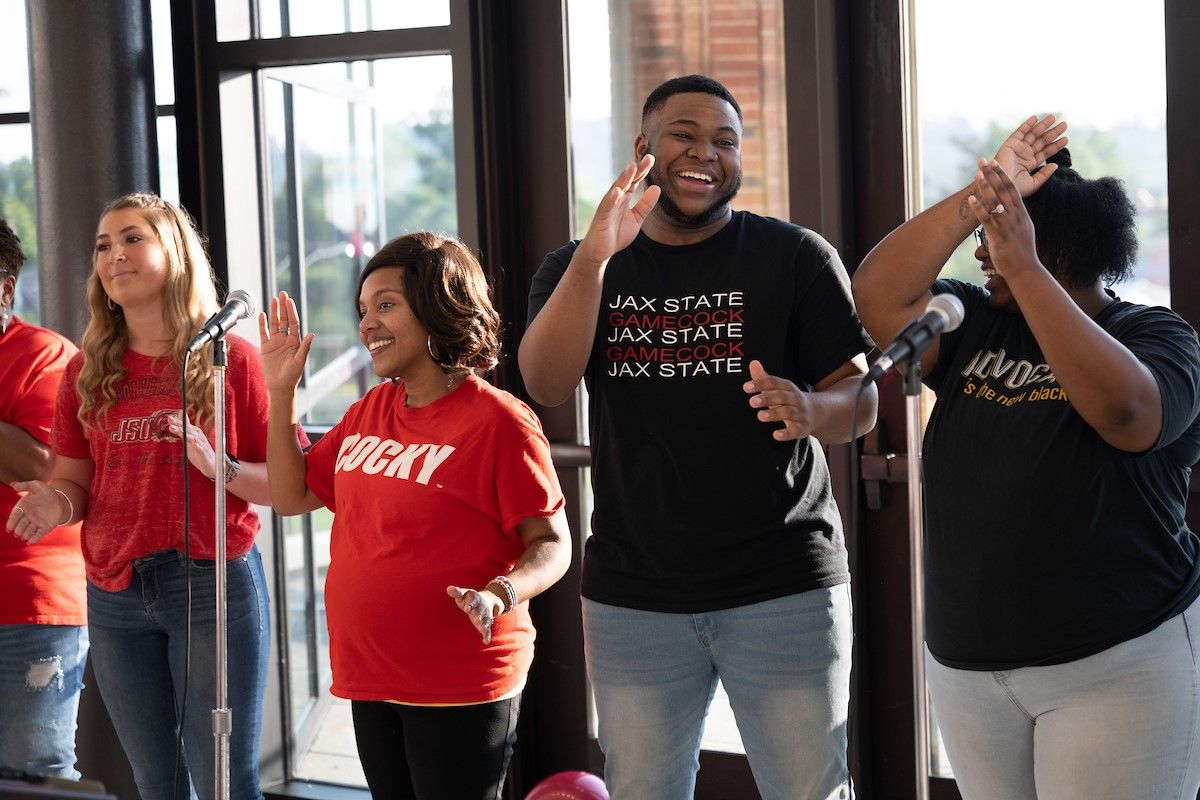 by Buffy Lockette 
Jacksonville State has partnered with the City of Jacksonville and the Calhoun County Chamber of Commerce to present the university's second annual Juneteenth Celebration on Thursday, June 15, 5-9 p.m., in Merrill Hall. 
Organized by the JSU Office of Diversity and Inclusion, the free community event will include music, activities, food and fun for the whole family, including: 
Music by TAD of Jazz, the Living By Faith Ministry Mini Singers and Piedmont High School fine arts teacher Jason Wright
Speaker Myles Ham, a young business professional and former college football player
Performances by the Anniston Steppers
Backyard games, board games and card games
A photo booth
Soul food catered by JSU Dining, including wings, macaroni and cheese, collard greens, and red velvet cupcakes from OMG! Bomb Cakes
A vendor area featuring black owned small businesses 
Celebrated nationally, June 19 marks the day in 1865 that Maj. Gen. George Granger made his last stop in Galveston Bay, Tex., to announce that slavery had been abolished. While President Abraham Lincoln had issued the Emancipation Proclamation on Jan. 1, 1863, it took more than two years for word to reach Texas. It was declared a federal holiday by President Joe Biden in 2021 and has been observed at Jacksonville State ever since. 
The university will be closed for Juneteenth on Monday, June 19, including the Rec Center, Houston Cole Library and the Bookstore. JSU Dining will keep WOW open for campus residents on Saturday, Sunday and Monday, 12-7 p.m. The RMC/JSU Health Center will be open on Monday, 8-11 a.m. for walk-ins and 1-4 p.m. for appointments. Those experiencing a mental health emergency should contact the University Police Department at 256-782-5050 to be connected with an on-call counselor. As always, the UPD will be open 24/7 throughout the holiday weekend to keep campus safe and secure.