Construction Soon to Begin on New Campus Facilities
02/24/2023
Work will begin around spring break on the three new construction projects approved by the JSU Board of Trustees in October: a North Village residence hall to be built behind Sparkman Hall, a new dining facility behind Curtiss Hall and a new football operations center at JSU Stadium.  
"JSU continues to be a progressive institution with its dramatic campus transformation capital projects," said Dr. Kevin Hoult, associate vice president of auxiliary and business services. "The university's reimagined campus spaces will enhance a thriving living and learning community that serves present needs - and well into the future. JSU's current capital projects include a new residence hall, dining venue and athletic facilities."
The university will soon break ground on the following: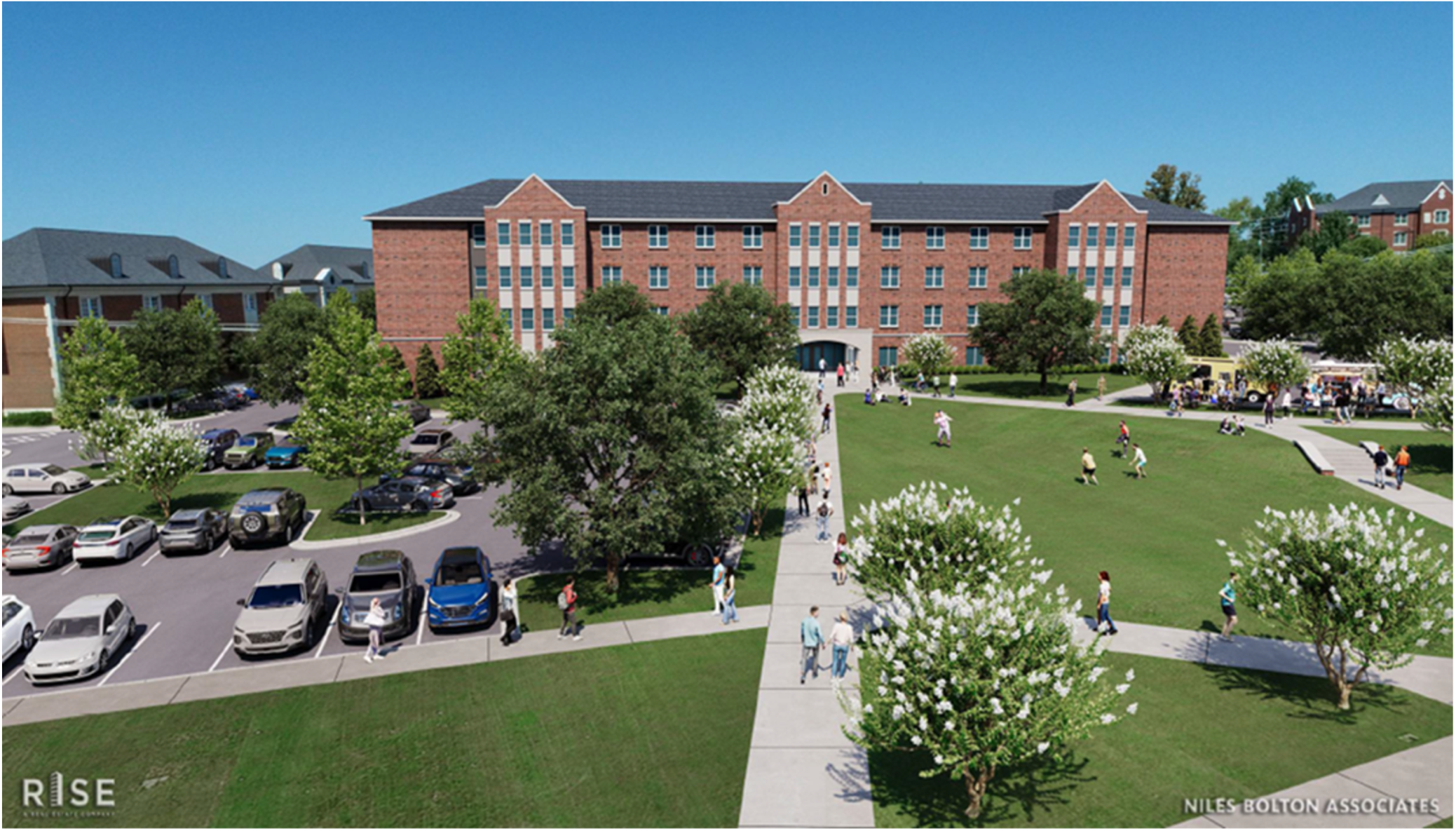 The North Village Residence Hall: The first new residence hall since Meehan Hall opened in 2010, the facility is slated to begin housing first-year students in fall 2024. Located adjacent to Crow, Patterson and Sparkman Halls, it will add 513 much-needed beds to university housing in shared suites consisting of two private double occupancy rooms with two bathrooms in each unit. The first floor will serve as the community hub for residents, featuring a grand lobby with a reception desk, staff workstations and a security office. Residents will also enjoy a game room, TV zone, conference room, courtyard seating areas, a first-floor laundry room, storm shelter and a self-service vending.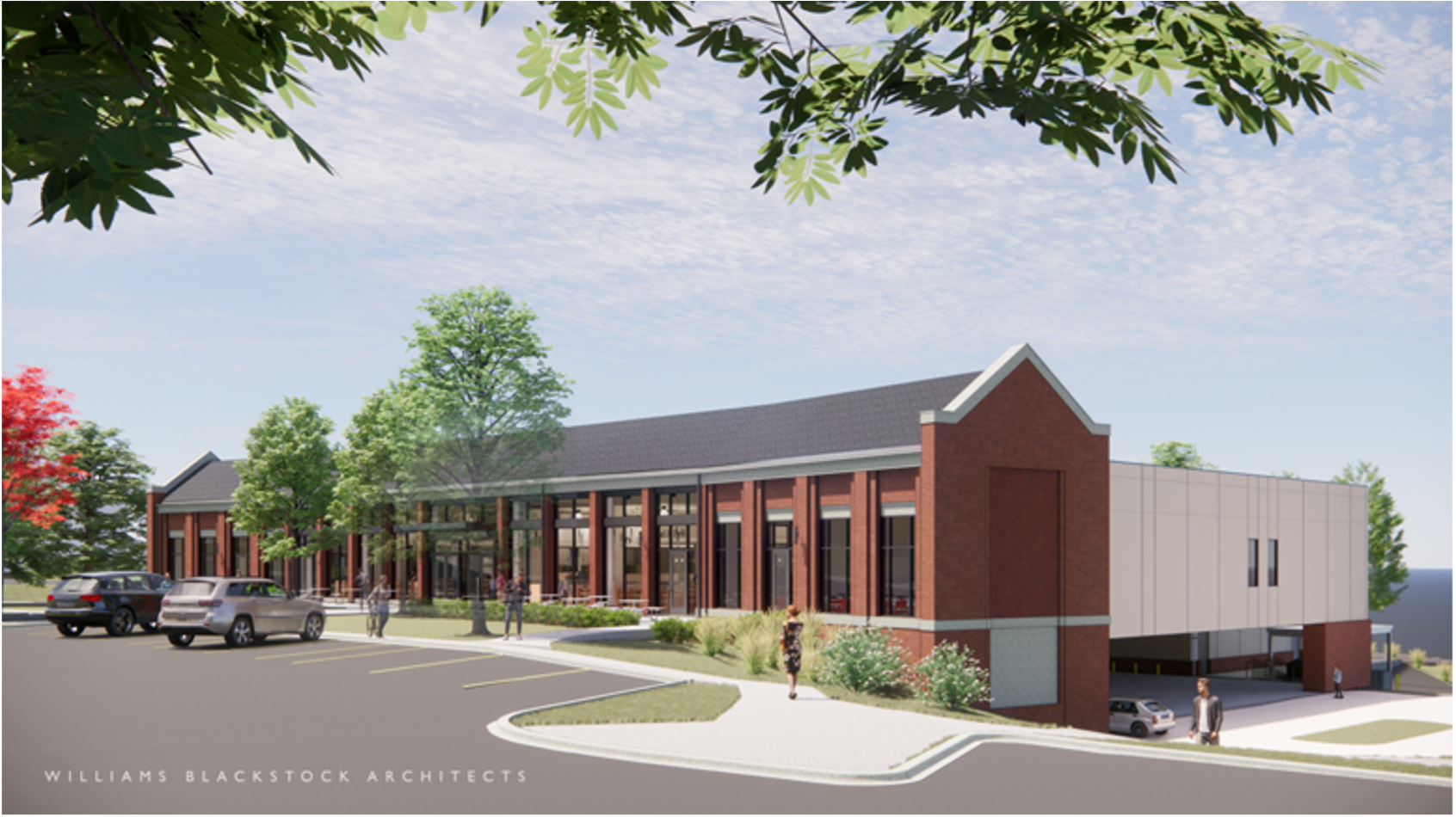 The new Jax State Dining Hall will replace the 62-year-old Jack Hopper Dining Hall. To be located next to Curtiss Hall, the new facility will include a larger dining space, an executive dining room and administrative offices. It will feature a traditional food line with several concept stations and a full preparation kitchen located in the back of the house. The modern seating environment will provide students a welcoming space to connect over a meal.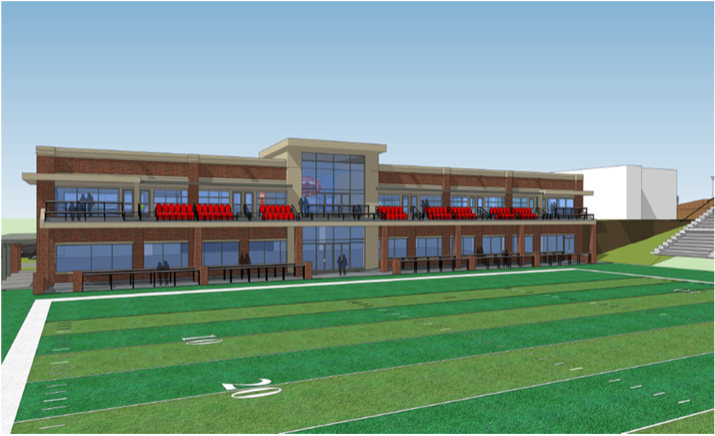 The Loring and Debbie White Football Complex will replace the existing field house at JSU Stadium. The two-level facility will include a game day club level/player lounge and field club area on the first floor. The second level will feature eight suites and two corporate super suites with deck access. The project provides state-of-the-art training equipment, technology, hydrotherapy, coach's offices and additional meeting rooms. A central player concourse will allow users to move efficiently through the building to maximize valuable training time. A football hall of fame will complete the project, with graphics and displays that highlight the football program's history and accomplishments. 
Campus parking will be impacted over the next 18 months by these projects. More information will be shared by JSU Public Safety through various channels before spring break - such as the MyJSU app, emails from the Director of Public Safety, social media and Red & White - to help students, faculty, staff and guests plan their commute to campus following spring break.