Women's Bowling Added as 18th Gamecock Sport
01/10/2023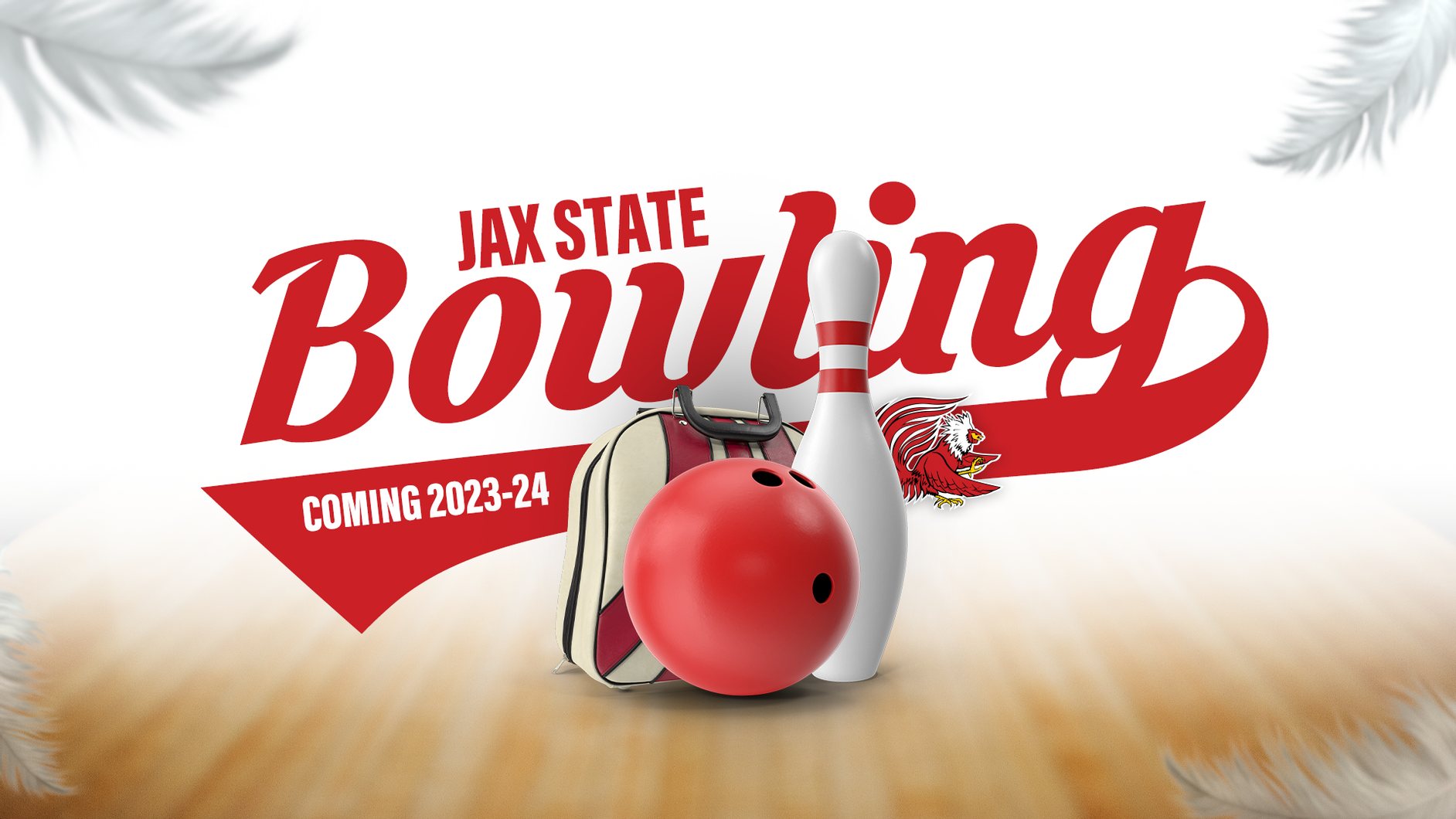 JSU's Board of Trustees approved women's bowling as the university's 18th varsity sport at its quarterly meeting on Jan. 10.
The Gamecocks will begin competition in their newest NCAA-sponsored sport in the 2023-24 academic season and will practice and host their home competitions at Big Time Entertainment in Oxford, Ala. The state-of-the-art facility opened in 2021 and features lanes built specifically for competition that meet NCAA standards.
"We are excited to add women's bowling as our 18th NCAA sponsored sport at Jax State," Athletics Director Greg Seitz said. "Women's Bowling is a sport that's popularity is on the rise, specifically with the younger crowd, and that is evident by the fact that 219 high schools within Alabama offer the sport. This will create an opportunity for another group of student-athletes to compete at the next level at JSU."
Jax State plans to compete in Conference USA in the 2023-24 season and will immediately begin a search to find a head coach to take the reins in the implementation of the program.
"One of the first steps we need to take is finding a head coach," Seitz said. "We need someone who can build a program from the ground up, which is not an easy task. Starting from scratch will present some unique challenges."
Women's Bowling has been an NCAA-sponsored sport since the 2003-04 season, with the first NCAA Championship taking place in 2004. For the 2022-23 academic year, there were 100 NCAA institutions that participated in the sport.
Considered one of the NCAA's winter sports, Women's Bowling's season runs from October through the end of March. The NCAA Championship being held in April, and each NCAA program must bowl a minimum of 15 dates to be eligible for the NCAA Championship.
NCAA Bowling is similar to Rifle, in which programs from all classifications compete together for one championship each year. Seventeen teams, nine of them automatic qualifiers and the other eight being at-large selections, are chosen by the NCAA Bowling Committee to compete in the
Championship.
The field is split into four regions, each with four teams competing at predetermined sites and one regional with five teams; each of the top four seeds as chosen by the NCAA selection committee is placed in a separate regional. Each regional is played as a double-elimination tournament.
All regional matches, except for what the NCAA calls "if necessary regional finals," are best-of-three matches bowled in the following order: five-person team, Baker total pinfall, Baker best-of-seven match play. Any "if necessary regional final" will be Baker best-of-seven. Regional winners advance to the championship event, which will also be double-elimination. All matches are bowled under the standard format for regionals (best-of-three matches using specified formats in a specific order) except the championship final, which will be Baker best-of-seven.
Explanation of Bowling Scoring/Games: 
Team Game (five-person): A team game consists of five members of the same team each completing one full game of bowling, completing the 10 frames. The completion of the game is done by each player (1 through 5) completing frame one, then completing frame two, frame three, etc., until all 10 frames have been completed. All five completed games are then added for a sum total.
Baker Game: A Baker game is defined as a modified scoring format consisting of five players, with each member completing only two frames of a tenpin game. All team members follow each other in sequential order, each bowling a complete frame (Player No. 1 = frame No. 1, Player No. 2 = frame No. 2, etc.) until each member has completed one of the first five frames; this process is completed again (starting with Player No. 1) in frames six through 10 until the game is complete. All 10 frames of the game are added together to determine a final score.