JSU Tutoring Program Granted International Certification
08/26/2022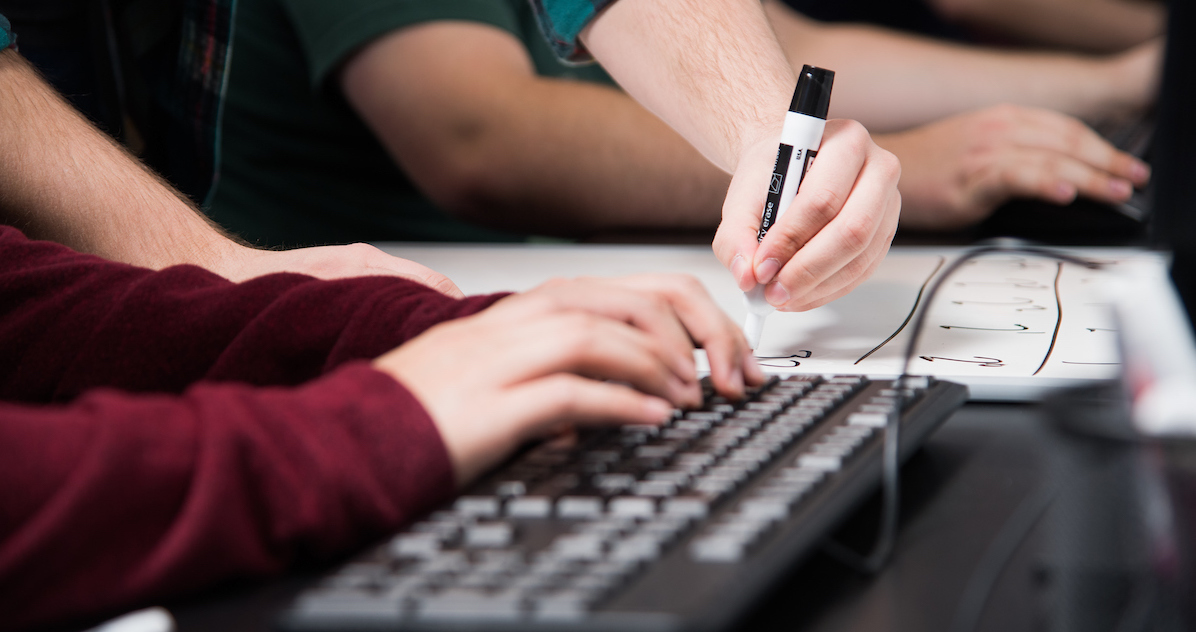 Students work with a math tutor, available for free through the Student Success Center.
by Buffy Lockette
JSU's tutoring program has been recognized by the College Reading and Learning Association. Upon reviewing the training procedures for JSU tutors, the program was awarded International Tutor Training Program Certification.
"We are very proud to have a CRLA certified tutoring center," said Debra James, director of the Student Success Center. "It's an amazing opportunity for both our program and our tutors. I am also extremely grateful for Candi Momon, tutor coordinator, for helping us make this happen."
Certification demonstrates that a university adheres to an internationally-accepted standard of training for its tutors. At JSU, tutors are required to train 10 hours a semester on a variety of topics, such as student learning styles, and gain at least 25 direct contact hours. 
Housed within the Student Success Center, JSU Tutoring and Academic Support offers free tutoring to students in all general education courses and most upper level math and science courses. There are also tutors for specific majors that require additional academic support outside of class, including nursing and computer science. 
"We encourage students to fully utilize academic support from the beginning of the semester – particularly in courses they know they may struggle in – before falling behind," James said.
In-person tutoring is available on Monday-Thursday, 10 a.m. to 9 p.m., and Friday, 10 a.m. to 2 p.m. Students may schedule appointments through JSU Navigate or on the second floor of Houston Cole Library. After hours, Tutor.com is available for free within Canvas. 
Historically difficult courses come with built-in Supplemental Instruction (SI). Special tutors known as SI leaders attend class with the students, take notes and plan study sessions based on the material covered in class and the needs of the students. Currently, SI courses include biology, math, computer science, economics, accounting, chemistry and applied engineering. 
"Students who go to Supplemental Instruction on a consistent basis typically earn a letter grade higher than those who do not attend," said James. 
To help students develop time management skills, learning strategies and general college success skills, undergraduates are now assigned a Success Coach, based on their classification or major. Students can look up their success coach in Navigate and set up an appointment by emailing academicsuccess@jsu.edu. 
The university continuously hires new tutors. Students interested in becoming a tutor or SI leader can apply on the Human Resources website. Applicants must have at least a 3.0 GPA and a grade of B or higher in the classes they wish to tutor, though most tutors have much higher academic credentials. 
The Student Success Center opened the first day of class on Aug. 24 and tutors are available to help students get the semester off on the right track. "Students who come at the beginning of the semester and come consistently usually do much better in their classes," James said. "Be proactive and have a successful year at JSU!"