Leadership Changes to Support Honors Program Expansion
07/11/2022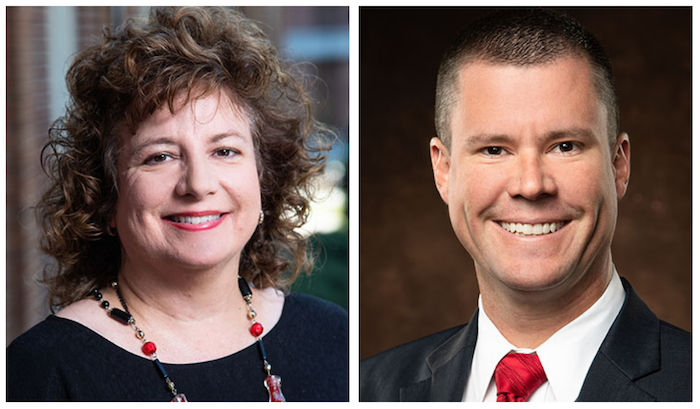 Dr. Lori J. Owens (left) has been named dean of the Honors Program while Andy Green (right) has been appointed assistant dean of operations and special programs.
by Buffy Lockette
Dr. Lori J. Owens, longtime director of JSU Honors, has been promoted to dean of the program. Andy Green will assist her in growing the program as the newly appointed assistant dean of operations and special programs. The office currently known as Undergraduate Studies and Special Programs has been renamed JSU Honors and Special Programs.  
"This change will help us better serve our students and expand our programs," Owens said.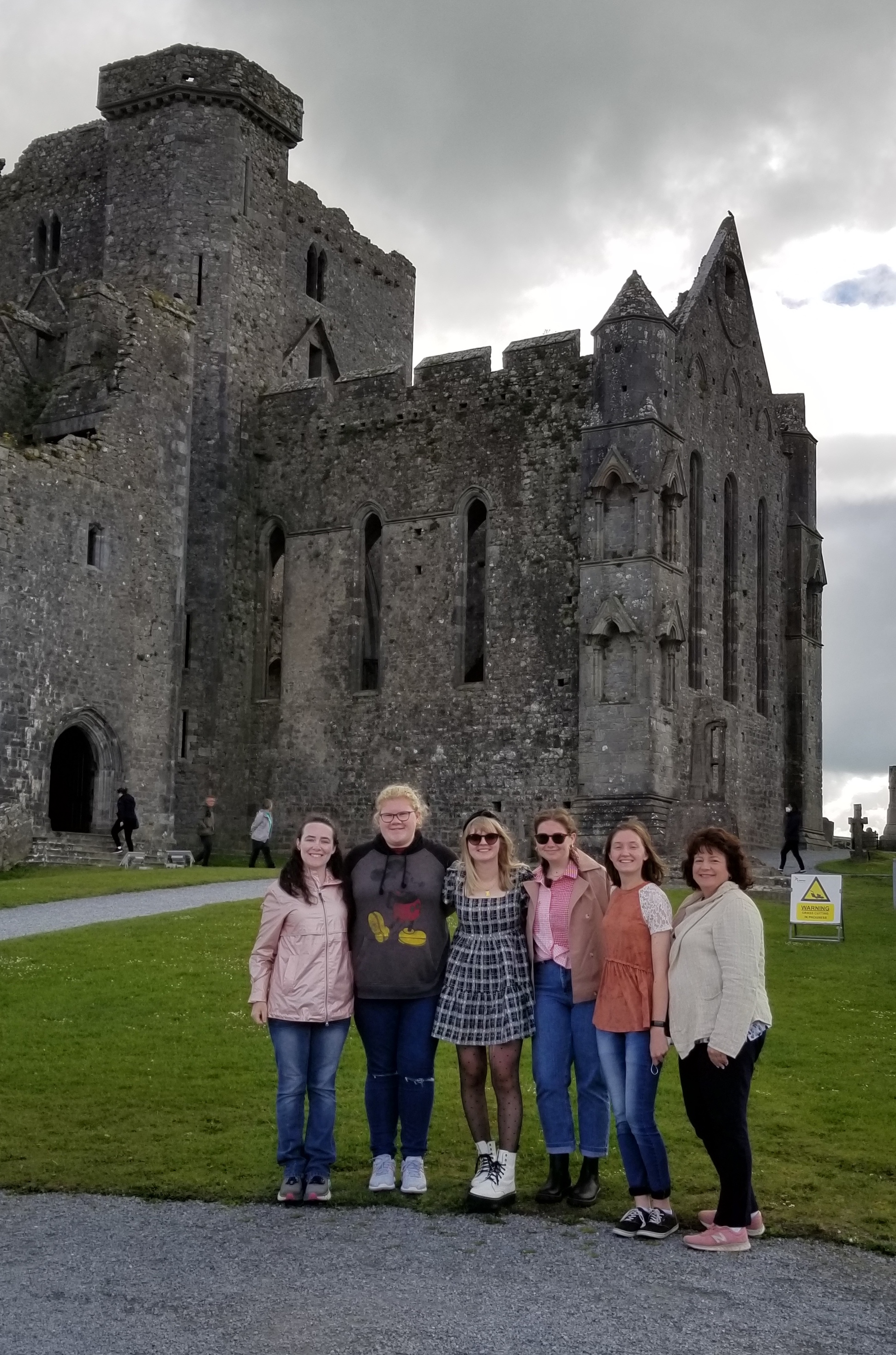 The Honors Program provides academically gifted students an enriched educational experience in a diverse range of courses that foster independent, critical thinking and effective communication. The program helps students fulfill their potential in their chosen fields while preparing them to meet the challenges and responsibilities of becoming citizens with global perspectives.
"Honors is the place on campus for those who wish to pursue academic excellence, but we also build a culture of service and nurture our future leaders and innovators so they can be responsible citizens," Owens said. 
In her role, Owens directs the Pre-law Program, American Democracy Project, the Northeast Alabama Debate and Public Speaking League, and the Model United Nations and Arab League. She is also over the university's Study Away Program, providing domestic travel experiences such as a bi-annual Washington DC study opportunity open to all students who meet GPA requirements. 
Owens just returned from Ireland, where she led a group of five Honors students on a seven-day study abroad program. The JSU group joined faculty and students from El Paso Community College of El Paso, Tex., and together they explored Dublin, Galway, Limerick, Killarney, Ring of Kerry and Cork. Owens alternates between organizing a Study Away and Study Abroad program each year. 
A professor of political science, Owens received a PhD and MA in political science with an outside field in US Constitutional history from the University of Alabama after earning a BA in political science from JSU in 1993. She first joined the faculty at JSU as an instructor in 1998 before becoming a tenure-track assistant professor in 2001.  
Andy Green joined JSU's staff in 2005 after earning a BS in geography from the university. He has served in several leadership roles over his 17-year career on campus, including director of enrollment management, director of community engagement, and director of continuing education and outreach. In 2008, he received a Master of Public Administration from JSU. In addition to his work on campus, he serves on Jacksonville City Council. 
In his new role, Green will assist with the recruitment of Honors students, lead the program's service and leadership development activities, help expand its special programs and aid in its marketing efforts. 
While the Honors Program is open to all top-performing students, eight exceptional incoming freshmen are selected each year for the university's top scholarship program. The following Honors Scholars have been named for 2022-2023:
Arleigh Beard, Exercise Science Major, Sand Rock High School, Ala. 
Cayleigh Fitzsimmons, History Major, Starrs Mill High School, Ga. 
Jaden Holland, Chemistry Major, Albertville High School, Ala.
Natalie Patterson, Forensic Investigation and Biology Major, Jacksonville High School, Ala.
Sara "Sassy" Pilkington, Psychology Major, Pell City High School, Ala.
Madelyn Repzynski, Computer Science Major, Foley High School, Ala. 
Jacob Shears, English/Pre-Law Major, Munford High School, Ala.
Linsey Smith, Nursing Major, Glencoe High School, Ala. 
The Honors Program is open to both incoming and current JSU students. The deadline to apply for admission into the program for Fall 2022 is July 15. 
Photographed Above: Honors Program members (from left) Ashlynn Abernathy, Madison Vickery, Alexis Petty, Aubrey Whiddon and Natalie Key with Dr. Lori Owens, dean of the program, at Rock of Cashel in Tipperary, Ireland, which served as the seat of the Kings of Munster for several hundred years before the Norman invasion.