Undergrads Participate in Model Arab League, Recruiting Peers for Model UN
04/08/2022
Four JSU students recently participated in the Southeast Regional Model Arab League Conference at Converse University in Spartanburg, SC, where they represented the country of Jordan and served on Social, Political and the Heads of State councils.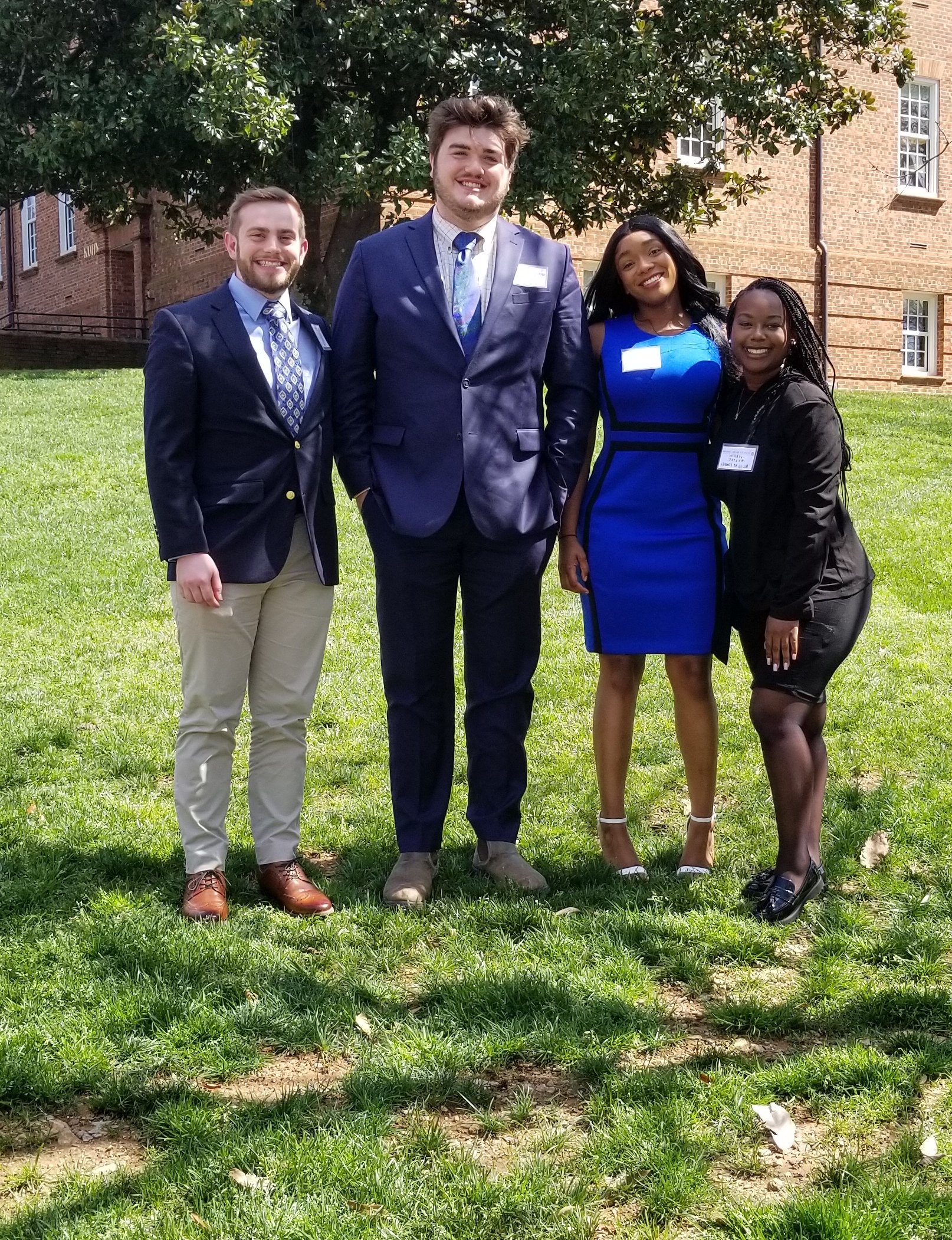 Delegates included political science major Benjamin Marazzi, who was recognized as the Outstanding Delegate for Heads of State, as well as political science senior Hillary Fuller, junior public relations major Ellejae Reynolds and senior secondary education major Harrison Parker.  
The Southeast Regional Model Arab League simulation is held each March in Spartanburg, SC, though this marked the first year the event has been held in person since 2019 due to the pandemic. Delegates role play one of 22 nations that are members of the official Arab League founded in Cairo, Egypt in 1945. 
JSU has participated in the event, under the supervision of Dr. Lori J. Owens, since 1999 – making the university one of the longest participating members in the Southeast Regional Model Arab League. Scores of JSU students have engaged in this hands-on learning exercise and went on to successfully earn their law degree or secure a position in business, education or the non-profit sector.  
According to Dr. Owens, model simulations such as Model Arab League or Model UN provide an opportunity for students to learn more about a particular region or country and develop diplomatic and negotiation skills they can utilize in various facets of their lives.
JSU is currently recruiting for a Model UN Team for Fall 2022 to compete in Atlanta in November 17-19.  JSU first participated in Model UN in 2015. A virtual Model UN information session will be held on Thursday, April 14, at 4:30 p.m. and an in-person session on Thursday, April 21, at 4:30 p.m. in Martin Hall, Room 234. Contact Dr. Owens at ljowens@jsu.edu to register.