University Remembers Legendary Baseball Coach Rudy Abbott
02/09/2022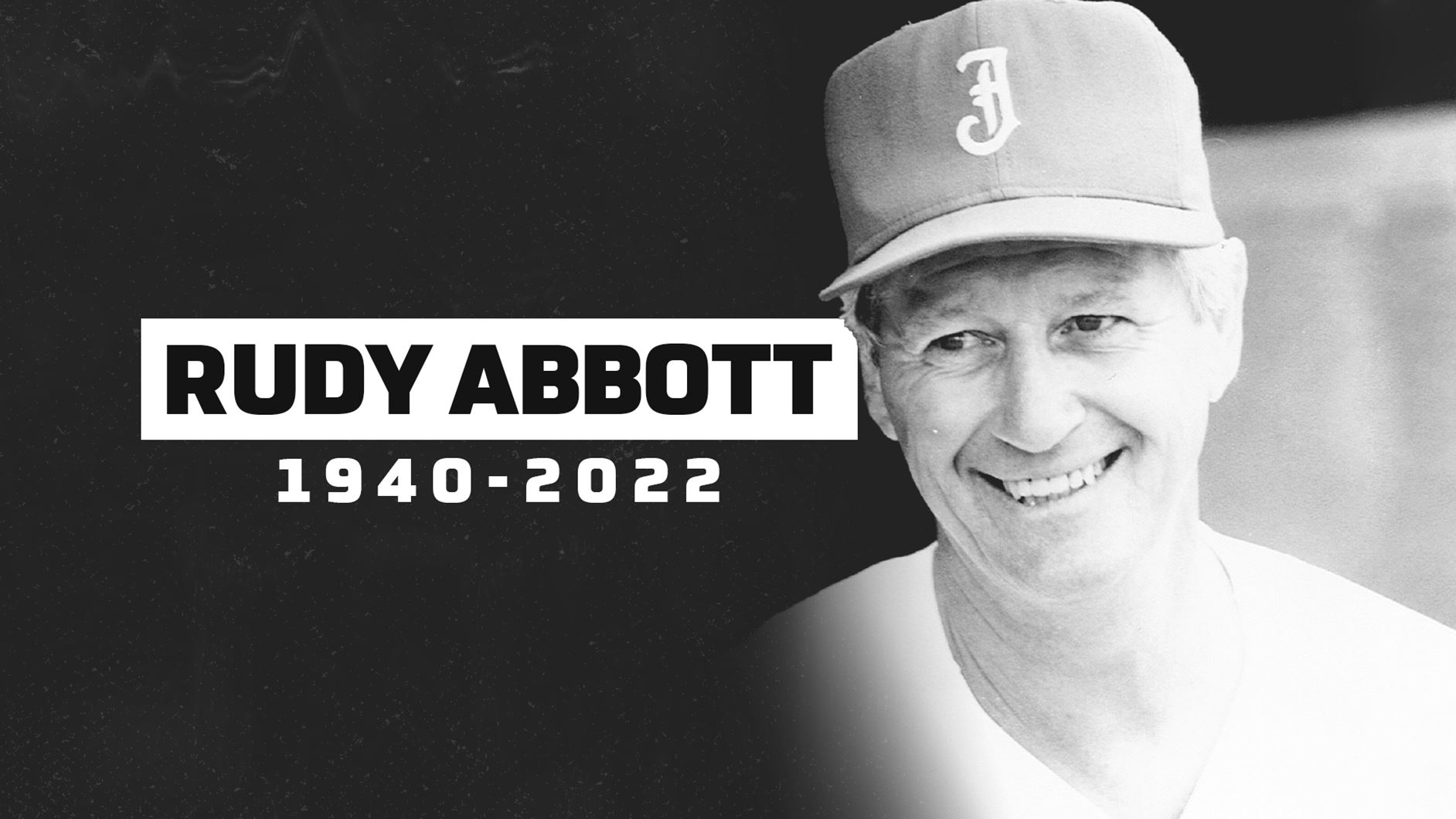 Jacksonville State is mourning the loss of hall of fame baseball coach Rudy Abbott, who passed away on the morning of Feb. 9.
Abbott spent 32 years as head coach of the Gamecocks and became just the 29th coach in NCAA history to win 1,000 games, winning 1,003 in his tenure. He was named JSU's sports information director in 1964 and took over the baseball program in 1970.
Abbott led the Gamecocks to two NCAA National Championships, claiming back-to-back titles in 1990 and again in 1991. During his tenure at JSU, he was named NCAA District Coach of the Year six times. His teams won five Gulf South Conference titles and 11 GSC Conference Division titles.
"This is a sad day for Jacksonville State University and the Calhoun County Community," said JSU Athletics Director Greg Seitz, who served as Abbott's sports information director from 1994 to his retirement in 2001. "Coach Abbott built the foundation for our baseball program and won over 1,000 games, but his contributions to JSU and his community go much farther than wins. He loved JSU and our community and continued to serve long after his career ended. I, along with so many whose lives he impacted, will miss him dearly. Our thoughts and prayers are with his wife, Sue, his children and the rest of his family."
Abbott has been enshrined into several Halls of Fame, including the JSU Athletics Hall of Fame, the Alabama Sports Hall of Fame, the Gulf South Conference Hall of Fame and the Calhoun County Sports Hall of Fame. After his coaching career came to an end, he continued to serve as a volunteer youth coach and as an elected member of the Calhoun County Commission.
Over Abbott's 32 seasons as JSU's baseball coach, he led the Gamecocks to eight Gulf South Conference titles and won or shared three ASUN division championships. He took the Gamecocks to the NCAA Division II World Series seven times, culminating in back-to-back titles in 1990 and 1991. JSU named the Gamecocks' playing field in his honor and the Alabama Department of Transportation named Alabama Highway 204, the road that is adjacent to the home of the Gamecocks, "Rudy Abbott Highway" in his honor.
He coached 24 All-Americans and 69 all-conference players at JSU and saw 45 of his players taken in the Major League Baseball Draft and 62 sign with MLB teams. He had two players taken in the first round of the MLB Draft, Tedd Barnicle in 1975 and Todd Jones in 1989. Jones went on to have an All-Star career in Major League Baseball and was named the American League Rolaids Relief Pitcher of the Year in 2000.
"Coach Abbott was larger than life to those of us who played for him," JSU Hall of Famer Jones said. "He spent time with us and he gave us confidence. He cared for us in school when we didn't care about our classes. He let us be ourselves within being Gamecocks. He also loved it when we won games, and he loved his two National Championship Teams. He loved God, his family and JSU. We won't see another one like Coach."
Abbott coached seven teams to more than 40 wins and his 1979 team opened its season 29-0, an NCAA record at the time. When he finished his career in 2001, his .682 winning percentage was seventh among all active NCAA coaches. He was named Coach of the Year in every league the Gamecocks competed in, grabbing five GSC Coach of the Year awards and one in the Trans America Athletic Conference - now known as the ASUN. He was named the NCAA Division II National Coach of the Year in 1990 and 1991.
A native of Anniston, Abbott had a distinguished prep career at Walter Wellborn High School before heading for Jones Junior College in Mississippi.
After lettering in football, basketball and track at Jones, Abbott returned home to Jacksonville State to pursue a career in baseball. He later signed with the Pittsburgh Pirates after tossing a pair of no-hitters during his junior campaign.
After his stint in professional baseball, Abbott returned to Anniston, landing a job as a sports writer at The Anniston Star. His love for baseball didn't dwindle, as he served local youth league teams each summer as a head coach.