Killingsworth Named President of the Chamber and Visitors Center
01/28/2022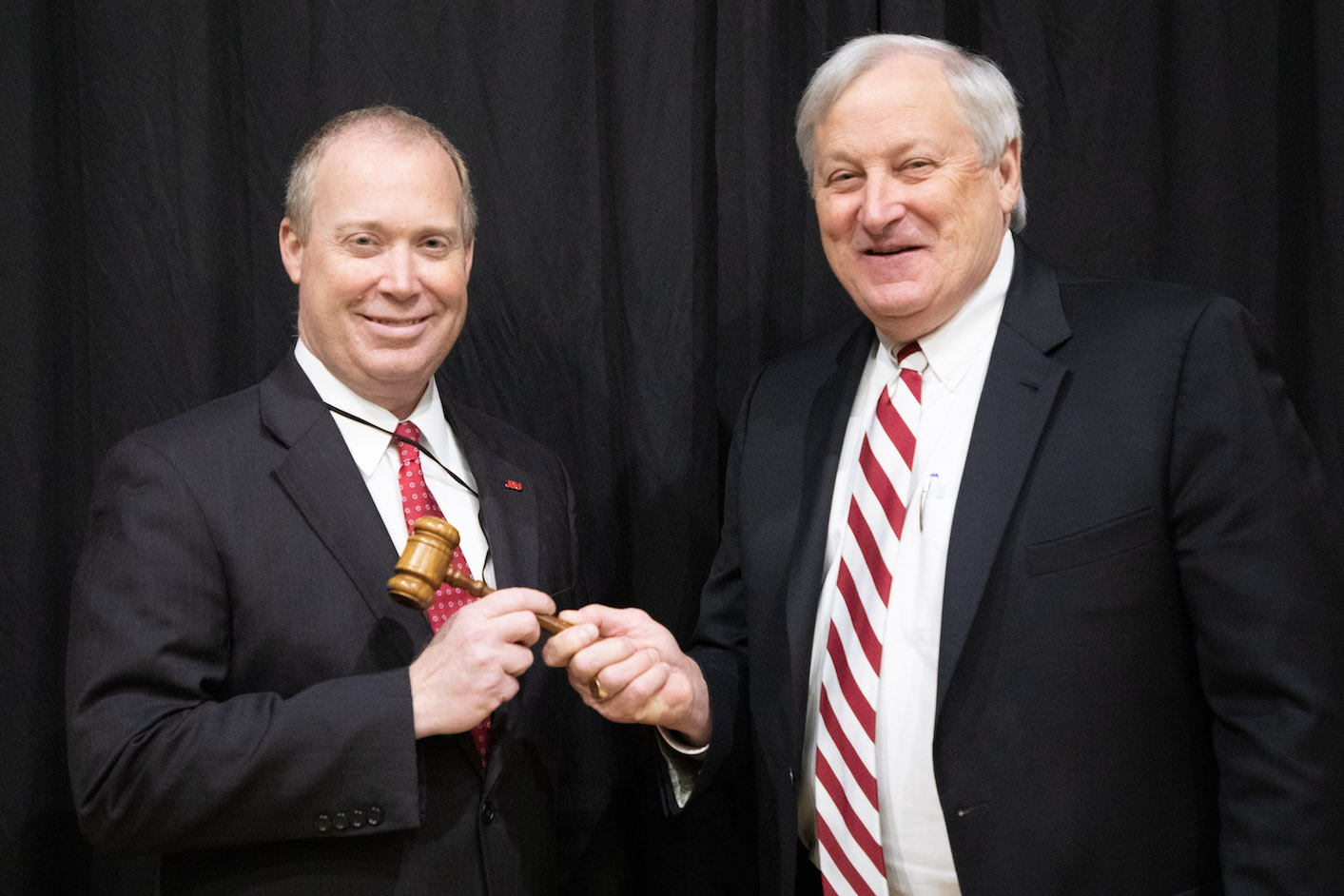 President Killingsworth accepts the gavel from JSU alumnus Larry Deason. Photo by Sebastian Mendez.
by Buffy Lockette
JSU President Don Killingsworth was sworn in as 2022 president of the Calhoun County Area Chamber and Visitors Center during the organization's 43rd annual meeting on Jan. 27. Outgoing President and JSU alumnus Larry Deason passed the gavel to him during a ceremony held at the Oxford Civic Center. 
"While 2021 was another incredible year and the Chamber continued to grow, I want to challenge you to help make an even larger impact in 2022," Killingsworth told the crowd of local business and community leaders. "Together we will fulfill our mission, which is to promote and sustain the economic growth of the Calhoun County region, resulting in a community that is a dynamic place to live, work and play."
Dr. Killingsworth has been active in the chamber since serving in its Leadership Calhoun County program in 2009. In 2016, he joined the board's executive committee, serving in various roles - including treasurer and vice chair - until being selected as chair-elect shortly before becoming president of the university. Killingsworth follows the footsteps of JSU's 11th president, Dr. Bill Meehan, who served as chamber president in 2007.