Kaylee Knight Crowned Miss JSU 2022
01/23/2022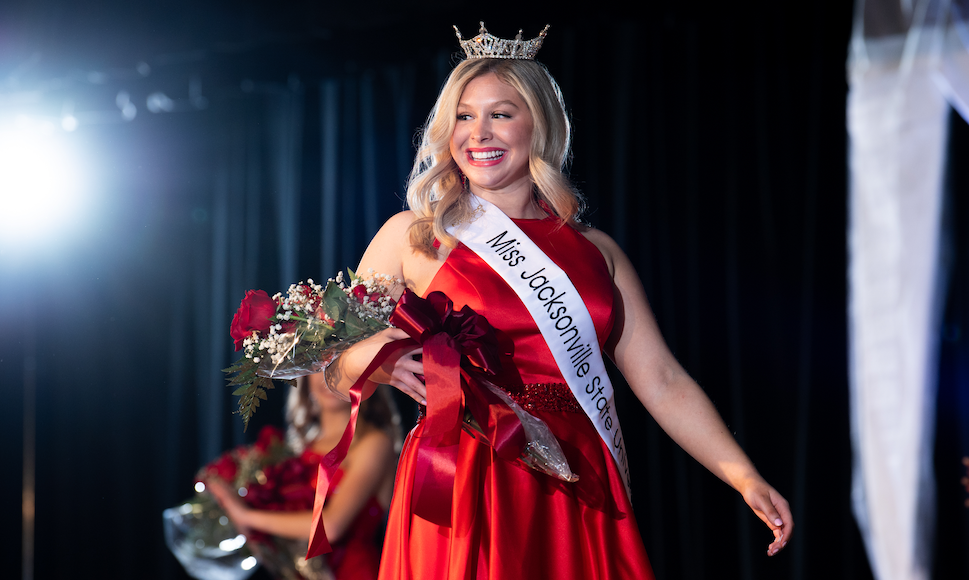 The criminal justice major from Monroeville, Ala., will compete in Miss Alabama on June 29-July 2. Photo by Matt Reynolds.
by Buffy Lockette
Kaylee Knight - a criminal justice major from Monroeville, Ala. - was crowned Miss JSU 2022 at Leone Cole Auditorium on Jan. 21. She will now advance to the Miss Alabama pageant, to be held in Birmingham on June 29-July 2. First runner-up went to Morgan Carroll, a business management major from Moulton, Ala.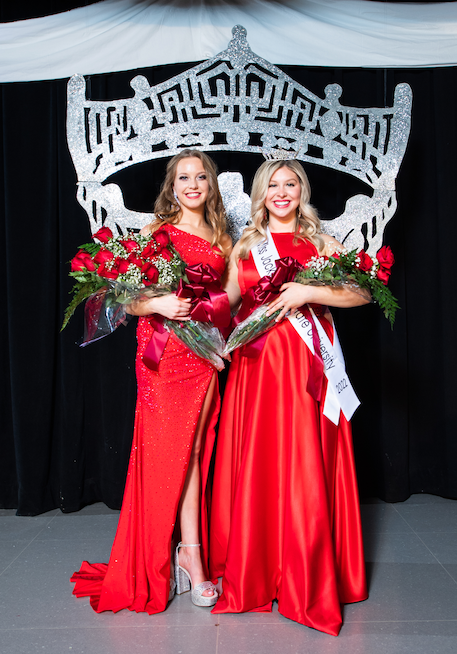 Nine JSU students competed in the annual pageant, vying for a two-semester scholarship and the opportunity to represent the university on the Miss Alabama stage. The pageant was hosted by reigning Miss Alabama Lauren Bradford, who was named first runner-up in the Miss America pageant in December. 
Candidates were scored by expert judges in the following categories: Private Interview with Judges, 35 percent; Talent, 35 percent; Evening Wear and Social Impact Initiative, 15 percent; On-Stage Question, 15 percent. 
First runner-up Morgan Carroll won the talent portion of the competition for her musical dance routine to "I Gotcha." Miss JSU Kaylee Knight was awarded the inaugural Darby Angle Acts of Kindness Scholarship, a new award established by Miss JSU 2019 Darby Angle. Much like a Miss Congeniality award, the recipient is selected by the contestants themselves as the participant who displayed "true kindness and grace throughout the week of competition." 
The Miss JSU pageant is organized by the Dean of Students Office, under the direction of Cody Beck, assistant dean of students. The production was choreographed by Noelle Stovall, Marching Ballerinas coordinator and associate director of admissions, with support from graduate assistant Peytan Dill. Lauren Findley, director of admissions, chaired the pageant's selection committee. Further support was provided by Josh Robinson, Megan Phillips, Abbie Beatty, Sydney Jones-Wright, Presley Cox and the SGA Executive Officers.
Tickets for the Miss Alabama competition go on sale in March. For more information, please visit the Miss Alabama website.